It's a safe bet that 2023 will present business and security professionals with a host of new challenges and opportunities. Of course, reality always seems to throw us curveballs, but we can make some educated predictions about what might be around the corner in the new year.

2023 Forecast: Smart Technology Trends Across Sectors
Real Time Networks has pulled together the top smart technology trends we expect to see in 2023. We collected these insights from internal and external experts. Which ones are spot on? Which miss the mark? Let us know!
Our predictions are broken down by different public and private sectors.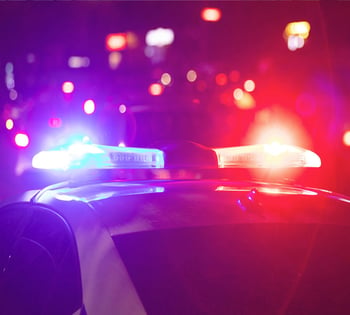 At Real Time Networks, we noticed some important patterns emerge over the past two years on our way through the pandemic. Some trends we'd seen pre-COVID accelerated. Others shifted slightly. But the long-term trends in law enforcement were still chugging full steam ahead.
This year, we published an entire article on law enforcement smart technology trends. The trends we highlight cover a mix of policy, staffing, and equipment issues. But we want to stress a point we make consistently: it's never just about the technology.
The purpose of smart technology is to reduce the volume of tedious administrative tasks placed on workers and shift it to automated systems. We want your personnel to spend their valuable time working with what matters most: people in their community.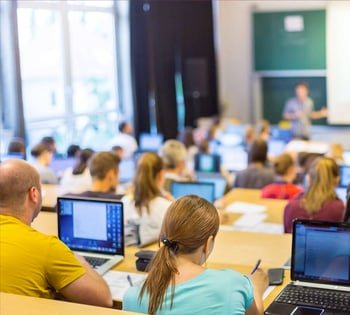 We also published a dedicated article on smart technology trends in education. It's hard to sum all of them up, so we encourage you to check out that article, but if we had to in one word it would be 'flexibility.' 2023 will be the year new education norms solidify around hybrid and remote learning, e-learning tools, technology, and the use of data.
Many of the newest tools and programs surrounding them are now more than just make-do solutions for getting through the pandemic. Instead, we're now fully in a world of hybrid learning from K-12 through higher education.
But those new solutions come at a cost. As we said in that article, "all institutions must continue finding new and creative ways to keep operating costs low without compromising the educational outcomes they want to offer. Smart technology has a role to play here too. For example, smart management systems can cost-effectively automate many administrative functions without compromising performance."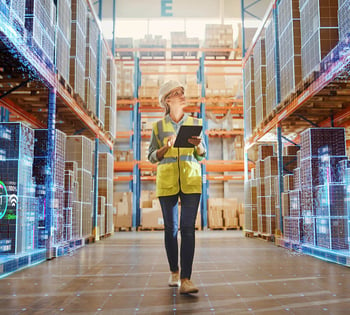 The last of our dedicated 2023 industry forecast articles was for warehouse and shipping management. Yet again, it's hard to sum up all the challenges we expect this sector will face in one word, but we think 'disruption' captures it nicely.
Supply chain disruption, labor shortages, and market instability were all forces shipping and logistics teams faced in 2022 and will continue to deal with in 2023. Fortunately, we can expect new solutions to emerge right alongside these challenges. Namely, new smart technology systems that help you wrangle the unpredictability inherent in the business of getting products out the door and on the road as fast as possible.
Fleet and Transportation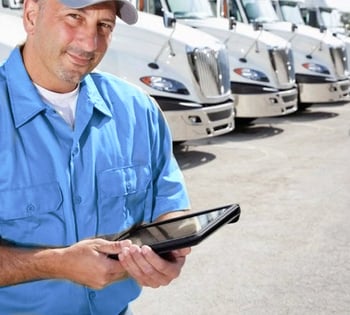 Every major crisis seems to have some impact on fleet operations. Volatile fuel markets, pandemics, supply chain shortages, and global conflicts—they all make running a fleet more complex, more difficult, and less sustainable.
Whether for environmental or purely economic reasons, in 2023, many fleet managers will look to make their operations more sustainable. Many want to transition to electric vehicle (EV) fleets or investigate alternative fuel vehicles. Others are looking for efficient automation technologies like fleet key management systems.
Fleet use optimization
As fleet budgets tighten, managers look to take a more strategic view of fleet expenditures in 2023 and beyond. For managers with decentralized fleets, that might mean investigating ways to pool their vehicles for more optimized use.
An electronic fleet key management system is a powerful tool to enable vehicle pooling. Drivers get secure, self-service access to vehicle keys. Fleet managers don't need to be present at every vehicle sign-out and return. Users simply present their access credentials to the built-in card reader, and the key cabinet releases only the keys that the individual is authorized for. Every transaction is captured and time-stamped automatically.
Correctional Facilities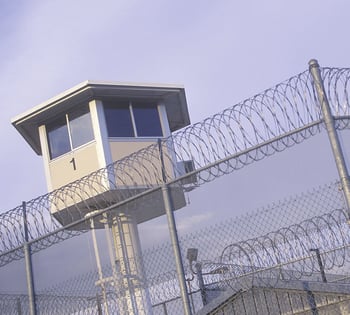 Security will, of course, remain a top use for smart technology in law enforcement and corrections. But in 2023, we can expect correctional facility leaders to look for other ways to leverage the latest smart tech for added benefit. For example, through better workforce enablement.
Workforce enablement is everything a company does to make it easier for its workers to carry out their jobs. In corrections, that means providing administrators, technicians, and officers the tools they need to perform their jobs more efficiently and independently.
Smart technology systems, like asset lockers, help corrections personnel do just that. This has been tested in the real world by Real Time Networks customers. Law enforcement and corrections can use smart lockers to reliably and securely get personnel the necessary assets 24/7 without burdening supervisors and other parts of their workforce with unnecessary overhead work.
Casinos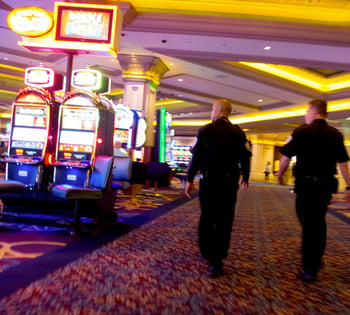 Twenty-two years on, too many casinos still rely on 20th-century key control technology. In 2023 we forecast casinos and other gaming establishments will look for ways to harness the data-gathering capabilities other industries have taken for granted over the last several decades. In key control, that means more usage of wireless data collection systems like radio frequency identification (RFID) key systems.
RFID is a short-range wireless radio communication standard. In the retail world, it is commonly used for tap-to-pay credit and debit card transactions. However, advanced casino systems can work at longer ranges, like asset tracking and, most importantly for gaming, key tracking systems.
Several different casino key control systems can use RFID. For example, key lockers can use embedded scanners in access panels and lock slots to verify key rings when your staff signs them out or returns them. And then key alarm sensors near exit points can identify when a tagged keyring is about to leave the venue.
Hotels & Hospitality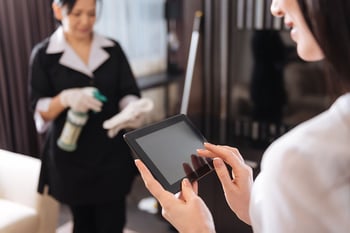 Hotels, resorts, and every other hospitality venue are struggling to understand what the travel market will want in 2023. Those ready and willing to adapt are the ones that will prosper. They just need to look for ways to move ahead of the competition and position themselves to meet customers' needs the best.

One area many will choose to focus on is process control—the ability to monitor and adjust workflows in real time. For example, adjusting which rooms housekeeping turnover on the fly to meet the needs of customers arriving and departing.

Many hotels are looking for ways to leverage smart management technology to help them do just that. Smart locker systems can handle tablet distribution automatically for all housekeeping and service staff so hotel managers can focus on customer-focused work.
Property Management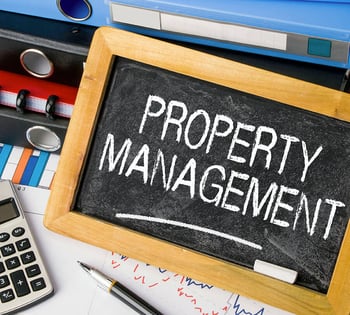 Leaders in the property management sector have long known the power of data. At some companies, that has led to a headlong rush for more data. Collect, collect, collect, with not enough thought given to analysis. In 2023 we can expect to see new emphasis placed on analysis, specifically in generating actionable insights from collected data.
Property management companies will look for smart technology systems that balance both collection and analysis. That will mean using Internet of Things (IoT) smart technology like key and asset management systems.
IoT tech has powerful asset monitoring, reporting, and incident response applications. In addition, new applications are under development that permit advanced remote control and data collection, real-time tracking capabilities, physical security feedback, and environmental monitoring.
Municipalities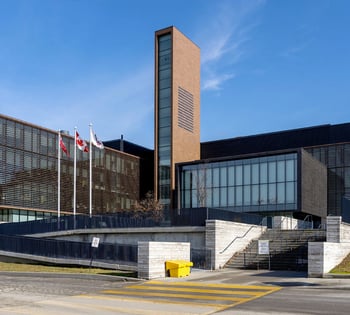 IoT technology will also impact how the smart cities of tomorrow will evolve. In 2023 we can expect forward-thinking towns and cities worldwide to look for technology-enabled solutions to many of their most pressing administrative challenges.
They'll leverage embedded IoT devices for traffic control, utility monitoring, fleet management, and asset management. Embedded analytics tools in these systems can detect meaningful activity and assist with analyses right in the field. Smart management systems have use cases for day-to-day operations and emergency response. Any activity that you can automate with smart technology removes the potential for human error.
Security Integrators
For security integrators, 2023 will be all about flexibility. They'll look for smart technology that can act as a platform to connect more and more systems into holistic security environments. The emphasis will be on building complete security programs for customers, not just installing one-off security tools that talk to one or two other tools.
They'll look to enable accurate, centralized monitoring, which can generate meaningful operational efficiency gains. Smart key and asset management tools will be some of the most powerful tools in their toolbox to accomplish that goal.
Smart Technology is Really About People
Remember: technology is only as valuable as the work it does for people. Fortunately, smart technology is really, really good at that job. Good smart tech doesn't become an added burden and another administrative overhead for staff. Instead, good smart tech enhances how your workers do their jobs, not becoming another burden on their day-to-day lives.
Make 2023 the year you only work with good smart technology.
---
Maximize Productivity with Real Time Networks' Smart Management Solutions
Real Time Networks offers smart management solutions for public and private organizations looking to work smarter, not harder, with their technology.
SCHEDULE A LIVE DEMO
About the Author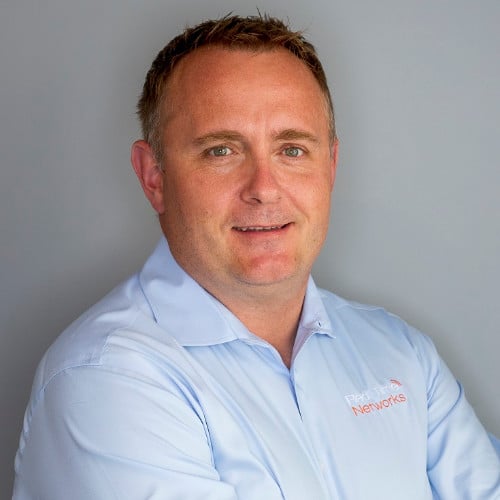 Mike French
CEO at Real Time Networks