Every year brings new challenges to law enforcement. 2022 certainly brought a whole host of new complications as communities continued to navigate new patterns of work and social life post-Covid. 2023 is guaranteed to bring a whole new set of challenges.

At Real Time Networks, we've spoken with many law enforcement professionals throughout 2022. We noticed some important patterns emerge in those conversations about those leaders' concerns and goals for the future. So let's get 2023 off to a positive start by looking at some of the larger trends in law enforcement we see on the horizon for 2023.
These trends cover a mix of policy, law enforcement staffing, and equipment use, focusing on smart technology—our specialty—woven throughout. But to stress a point we make every year, it's never just about technology. The purpose of smart law enforcement technology is to take the burden of tedious administrative tasks off of law enforcement personnel so they can spend more of their valuable time working with what matters most: people in their community.
Trends in Law Enforcement Staffing
Training the next generation of leaders
More and more law enforcement professionals of the baby boom generation are moving to retirement. Maybe the Covid pandemic hastened this trend, or maybe we've just reached an inflection point, but this has opened up many vacancies at all levels of policing that need to be filled.
2023 will see increased opportunities for younger generations to make their mark in law enforcement. Each generation needs to define its own law enforcement priorities. These young professionals will bring new experiences and perspectives which will lead them to different leadership styles. They'll take the best of what previous generations brought to policing and add their own take on current initiatives, such as Community-Oriented Policing—more on that below.
A renewed focus on civilian personnel
Predictive policing and other data-driven policing frameworks require agencies to process large volumes of data. As these frameworks tick up in popularity, many law enforcement agencies will look to hire additional civilian analysts with information technology (IT) and data science experience for support.
Also, as community engagement becomes even more of a priority, agencies may look to bring in social workers and other civilian specialists where possible. That way, sworn officers can focus their efforts on actual law enforcement instead of being asked by their communities to step into social or civic issues beyond their purview.
Trends in Law Enforcement Policy
The next evolution in Community-oriented Policing
Community-oriented Policing (COP) is nothing new and continues to have significant support at the local, state, and federal levels. But we're starting to see signs of COP models evolving.
Many agencies see that COP has to be more than structured community outreach to be effective. They see there needs to be a more holistic approach. As a result, in 2023 and beyond, we can expect to see data-gathering technologies and other elements of Intelligence Led Policing (ILP) integrated into community-oriented practices.
Historically, ILP and COP practices haven't intersected much, even when both are used within the same agency. Different units tended to focus on each. However, many agencies are starting to see that these law enforcement practices can work together to provide better outcomes for their communities.
Building deeper trust with communities can lead to more public-private partnerships, access to private data streams, and more opportunities to gather law enforcement intelligence on the ground. In the other direction, being more open and transparent about how police gather and use data can improve trust and further support community policing efforts. ILP and COP efforts can create a feedback loop where each improves the other.
---
Trends in Technology & Data
Police technology is no longer optional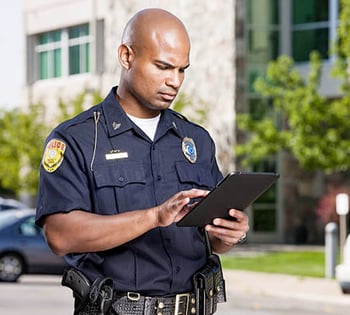 As Bernard Marr, a leading public sector technology expert, sees it, "The future of crime fighting is being defined by much of the same technology that is revolutionizing business and other areas of life. …Automation, big data, extended reality, and all the most important trends we identify across other sectors are equally making their mark in policing."
Law enforcement agencies everywhere face a growing number of challenges. It could be growing case backlogs, tightening budgets, lack of qualified personnel, or strained relationships with civic leaders and their communities. Or all of the above. The outcome is the same, though: these agencies need to find a way to do more with less.
Police smart technology can help relieve some of the pressure on overtaxed law enforcement agencies. Smart systems can help get officers in the field faster, equipped with the gear they need to do their job. They can also help give you real-time insights into personnel movement in secured facilities.
This technology is no longer a nice-to-have option or something within reach of only large agencies with room in their budget to experiment. Instead, they're essential tools that law enforcement agencies of all sizes can and should consider.
Data-driven policing is even less optional
Our annual trends articles have always included sections on technology. But business and computing have changed, and hardware has increasingly taken a backseat to data and how data is handled. It is becoming all-important in both public and private sectors, and law enforcement is no exception. So the rest of our technology trends for law enforcement are all about data.
Enhanced data analytics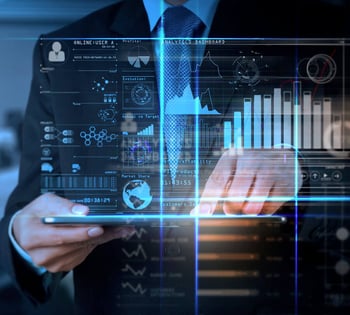 Like COP, Data-driven policy models like ILP are also nothing new. But in the past, many agencies have emphasized collecting easily-actionable data, as new sources of policing data were easy to come by and required little interpretation. Now that those low-hanging fruits have been collected, the emphasis has shifted to data analysis.
There is another reason for the growth in data worth mentioning. In just the last couple of years, the sheer volume of Internet of Things (IoT) data sources has exploded worldwide. Some estimates put the total global volume of IoT data at 13.6 zettabytes in 2019, which is roughly equivalent to 13.6 billion full PC hard drives. That figure is expected to rise to 79.4 zettabytes by 2025.
Agencies everywhere are awash in Big Data sets, and police leaders are often left wondering what to do with this mountain of information. Is it worth investigating? Is it even worth retaining? This is where data analytics comes in. They're looking for analysts who can tease out meaningful insights, find hidden correlations, and reveal unexpected trends in those mountains of data that can inform their policing.
Smart device data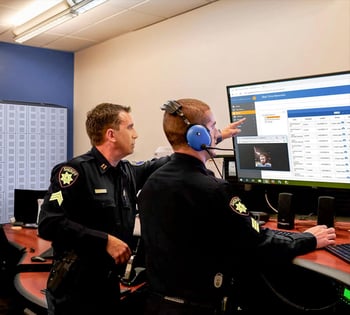 The explosion of data coming from smaller IoT devices can be incredibly valuable if properly analyzed and managed. So too can data collected from more managed and integrated smart systems, like asset lockers, key lockers, and workplace safety trackers.
In 2023 smart management system use will continue to expand at law enforcement agencies that see the value in centralizing data collection and management for their internal operations. Centralized data doesn't mean centralized asset storage, though. One of the key benefits of using networked smart management systems is the ability to distribute lockers in many facilities with different storage and administrative needs.
A growing need for digital evidence management
In the year ahead, we'll see data also become more of a concern in evidence management. As IoT devices spread within our communities, they'll inevitably become sources of digital evidence in criminal investigations. Body cams, smartphones, private security systems, personal assistants, data from these devices, and more will need to be pulled as evidence and safely secured to support casework.
In 2023 and beyond, law enforcement agencies will look for new tools to support digital evidence management. They'll need flexible, sustainable platforms that aid in evidence intake, and storage that can match or even exceed their capabilities for physical evidence management.
Integration will be essential
Data will clearly have a transformative effect on policing in the years ahead. Some forward-thinking agencies will look for ways to integrate the many different networked platforms they rely upon to conduct policing. For example, records management systems will need to talk to evidence management systems, access control systems, and storage systems.
If an officer needs five different sets of credentials to access five different essential systems, it wastes valuable time. It can even compromise police work if double entry is needed, leading to costly human error. Those forward-thinking agencies will look for operational systems that can integrate and simplify how law enforcement personnel work.
The Future is Connected Policing
If you step back, you can see that all of these 2023 trends in law enforcement aim to bring people—law enforcement personnel and their community members—closer together. Good law enforcement policies and technologies support law enforcement and connect people. They shouldn't become a burden that keeps them apart.
Applied well, each of the trends we've highlighted here can positively affect law enforcement. But it is up to law enforcement leaders and their private partners to make it work.
The next generation of law enforcement leaders will need all of the tools at their disposal to help. That includes the right types of people to work as officers and civilian staff, the right policing models, and the right tools and technology. If we can integrate these resources in the right way, the future of law enforcement is bright.
---
Let's talk about your law enforcement agency's challenges.
Our law enforcement solutions experts can help you reduce security risks and liability while protecting your critical assets and keys.
SCHEDULE A LIVE DEMO
About the Author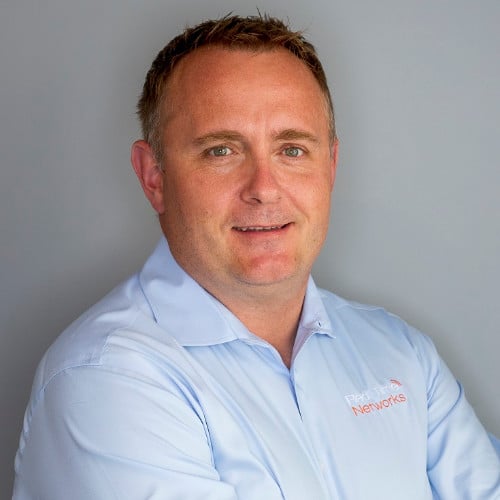 Mike French
CEO at Real Time Networks