Real Time Networks was established a couple of years ago when the founder decided to take the company – formally known as Key Tracer Systems, Inc. – beyond key control systems.
Key Tracer was successful for many years, implementing thousands of key control cabinets, asset lockers and customized real time location solutions across many countries.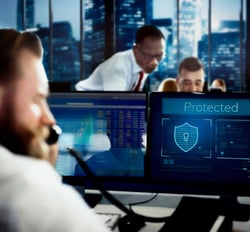 That said, we've noticed a shift happening in the security industry, caused by the evolution of both enterprise security threats and enterprise security technology, as well as the convergence between physical security and cybersecurity. This shift is telling us that we can be doing more for our customers.
While we're still providing industry-leading key management systems and asset lockers, we're researching the latest technologies, such as artificial intelligence, big data analytics, IoT and how to best put them to work to solve your most complex security challenges.
We're doing that by developing a fully integrated suite of solutions to secure keys, assets, and people.
Today, we offer a range of key control systems for different budgets and size, modular asset lockers with content surveillance, and custom-built real time location solutions for keys, assets, and people.
And we're committed to continue innovating.