K-12 and higher education experiences are radically different than they were just five years ago. The digital transformation of education was already well underway, but the COVID pandemic put it into overdrive. Today, teachers, students, families, and administrators all rely on technology in ways they never even considered just a short time ago.

In its annual report on technology trends in education from early last year, Gartner Research observed, "Organizations have rapidly moved to leverage digital [resources] to improve learning insights and assess the critical gaps. This requires tools that are much more capable and useful than the traditional means of assessment that education has long depended on, such as simple quizzes and tests. A combination of technologies and creative ways to combine them are needed to gain critical insight faster, and more specifically to target and address students' learning gaps as quickly as possible."
Based on our conversations with education and technology experts, that shift will underlie many challenges and opportunities education can expect to encounter in 2023. This article explores those trends, with a particular emphasis on smart technology and the role it will continue to play in the educational landscape.
Education Smart Technology Trends
Continued Digital Transformations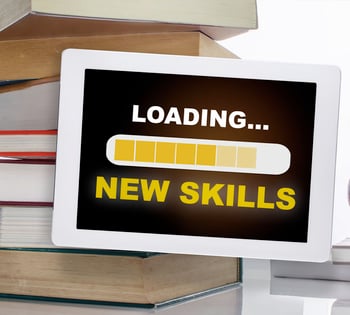 The integration of digital tools into classrooms and other educational settings—so-called digital transformation—is no longer a nice-to-have bonus for wealthy institutions. Thanks tothe falling cost of technology, it's the norm.
Educational institutions already undertaking transformation efforts will likely double down on their initiatives and push for even broader and deeper technology uses. Any institutions that haven't begun their transformations will be thinking hard about when to make the leap.
Continued Hybrid Learning
Most schools switched to hybrid learning during the pandemic out of necessity. But that necessary experiment gave many the evidence they needed to help construct new, more effective hybrid learning environments when students returned full-time. In 2023 and beyond, we can expect to see even better, optimized hybrid learning environments take off.
These learning environments will allow more personalized student experiences with the support of technology. Students can find their own best mix of physical and digital spaces.
---
"...Students must be active, engaged participants in the learning process. This is the only way to cultivate expert learners who are resourceful, strategic, motivated, and self-aware. The more students actively engage in all parts of the learning process, the less pressure there is on the teacher to do all the work."
Continued Hybrid and Remote Work Schedules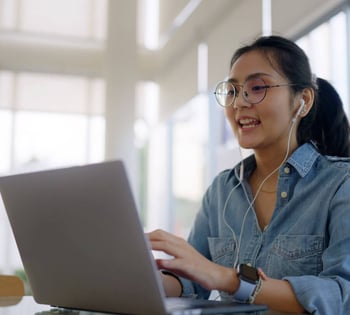 On the administrative side, many higher education institutions will look for ways to continueoffering hybrid and remote work schedules for faculty and staff when it makes sense. Many institutions found that remote work was a quality-of-life improvement that attracted highly-skilled individuals to their jobs.
Remote work also helps institutions manage health and safety better. The COVID pandemic taught many colleges and universities valuable lessons about disease spread among transient student populations. Keeping staff remote when it doesn't interfere with school operations helps mitigate the spread of contagious disease on packed campuses.
Growth of K-12 Digital Education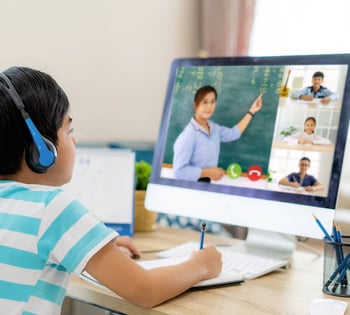 Two decades ago, higher education institutions were some of the first to adopt mobile technologies and digital education tools. Since then, it has become the norm for every college and university student to expect access to laptops, tablets, and other mobile electronics to carry out their studies when and where they want.

K-12 education lagged behind that trend, but it has recently caught up and is now at parity, if not advanced past higher education. The advantages of using digital learning platforms have become apparent at younger age levels.

One downside of this continuing trend is it has left many public and private schools left managing mountains of Chromebooks and tablets, coming and going, constantly in need of repair. In 2023 we can expect K-12 institutions—like their higher education counterparts—to look for new solutions for managing the large number of devices they've acquired to support remote and hybrid learning during the pandemic.
---
Keep your campus organized using smart key and equipment management solutions and safely automate key and equipment transactions across your campus.
See our solutions for K-12 Schools, Colleges, and Universities
A Shift from STEM to STEAM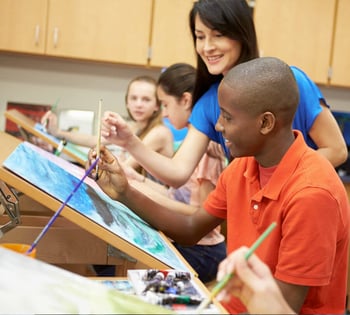 Also at the K-12 level, we'll see a shift—or an expansion, depending on how you want to look at it—from STEM-focused education to STEAM. STEM (Science, technology, engineering, and math) has been a popular education curriculum over the last decade. The benefits of STEM education are well-documented for both individual learners and wider society.
Integrating the arts into STEM education—the A in STEAM—at first sounds like it simply would be a return to a more traditional, rounded primary education mode, but STEAM's focus is different. STEAM programs look to integrate the arts within the wider STEM curriculum, making them a part of the science and math-focused work students perform. In STEAM, each component supports the others as a unified whole rather than leaving each subject to stand independently.
Internet of Things (IoT) Expansion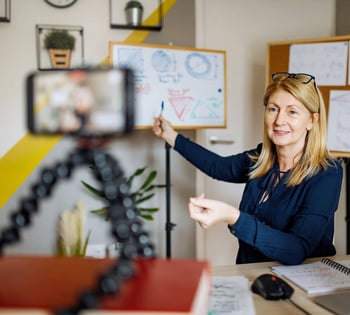 The Internet of Things is the worldwide network of business and education equipment that now comes with network connections. It also includes new networks of remote sensors and monitoring systems, which can automate time-consuming or just plain tedious work often left to educators or administrators.
For example, we can expect an expansion of IoT attendance tracking systems that automatically verify students by ID badge or biometrics. High schools and higher education campuses can automatically monitor student vehicles or their own fleet vehicles. And libraries and IT departments will use smart storage systems to monitor electronic devices.
Increased Focus on Data Security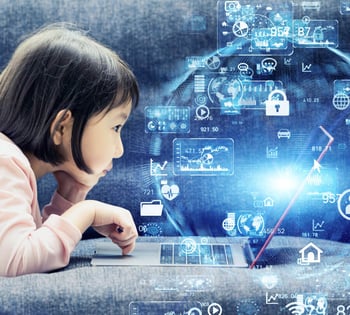 Schools already have data security experience dealing with FERPA, but in 2023 and beyond, we can expect to see new data sovereignty laws and other privacy regulations similar to the European Union's GDPR. In North America, these are more likely to be enacted at the state or provincial levels, a trend we're already seeing. Institutions should think ahead about how they might need to manage new student data and the mobile devices on which it's held.
More Emphasis on Data-Driven Decision-Making
School administrators from K-12 through higher education increasingly rely on data analytics to inform their decision-making. Not just at the strategic level, either. As budgets tighten and demands for better governance increase, data will become increasingly important across all levels of education administration.
Higher education may be used to the concept of Big Data when used by their researchers, but perhaps not from within their own operations. Organizations can now collect large volumes of data from a much broader range of sources than previously possible. That capability has led to powerful new insights.
Looking ahead, we can expect to see more and more educational institutions look to collect data from all parts of their organization to fuel enterprise-wide analytics efforts. Smart management tools will play a key role in these efforts, as they are effective and reliable actionable data sources.
Managing Flexible Learning Schedules
This is often called Anytime Learning. In the coming years, we can expect more and more schools to look for ways to support student education on a more flexible schedule. Student and family needs are evolving, and many schools recognize the need to provide educational opportunities when and where students are best placed to learn. Those times may not necessarily be in a school building during regular operating hours.
Anytime Learning will require some special tools. For example, it may require students to sign out Chromebooks at unexpected hours. It might require them to use apps from home or listen to recorded lectures. Supporting Anytime Learning will require schools to use educational technology in different ways, and they need to be ready to adapt.
Redesigning Physical Spaces
Hybrid learning requires a different physical environment than traditional learning. STEAM requires different resources than traditional curriculums. IoT devices must be placed, tracked, and managed differently than traditional equipment. Also colleges, universities, and other educational institutions need a robust physical key management program to track and control people using keys.
Those are just a few examples. Many trends we've discussed here will require schools to adapt their campuses to accommodate new ways of learning and new technology. They'll need new, sustainable storage and management processes that fit organically into those spaces.
The Continued Need to Manage Operating Costs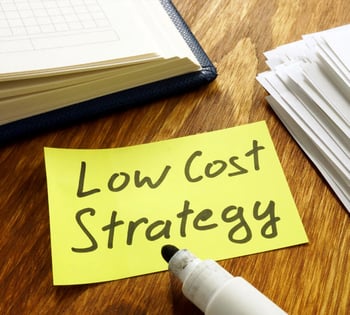 This trend yet again affects all institutions, from K-12 through higher education. Public school budgets will continue to shrink as cities look for ways to cut costs in our tougher economic outlook. That same outlook leaves many families looking harder at the cost of higher education and asking themselves whether a traditional college degree is worth it.
All institutions must continue finding new and creative ways to keep operating costs low without compromising the educational outcomes they want to offer. Smart technology has a role to play here too. Smart management systems can cost-effectively automate many administrative functions without compromising performance.
---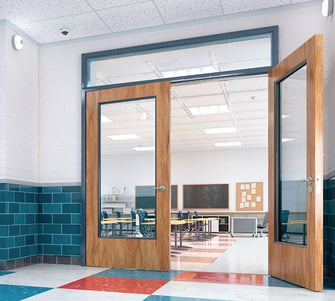 Higher Security on Campus
The US Congressional Research Service recently published a report on Federal Support for
School Safety and Security
with a comprehensive list of such programs. They support many school safety initiatives, including anti-violence measures, training, and support for schools to acquire broader safety and operational technology.
See some of the key funding programs identified in the report.
The Future is Filled with Adaptable Education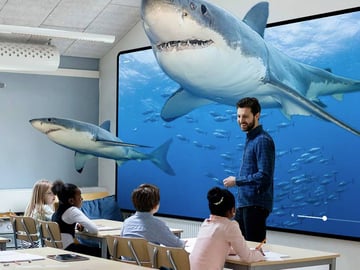 The bottom line is schools will need to be flexible in their education mission in 2023 and beyond. Being flexible is nothing new to educators and administrators. Still, the specific ways they need to be flexible may be new—new modes of learning, new technologies, new physical space, and budget demands. We'll need to think differently.
The next generation of education leaders will need many new tools at their disposal to help. That includes the right policies, curriculums, and the right technology. If we can integrate these resources in the right way, the future of education is bright.
---
About the Author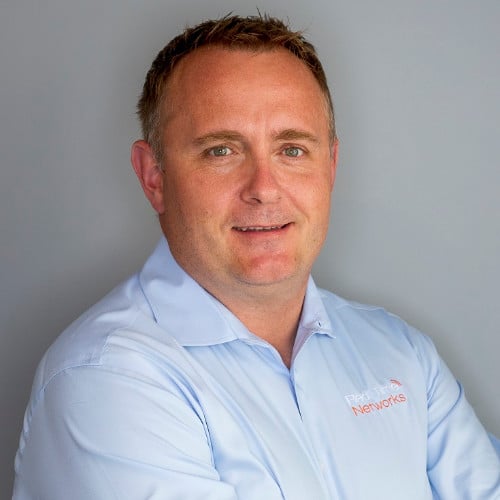 Mike French
CEO at Real Time Networks