Most civilians don't appreciate just how much work goes on behind the scenes to keep fire departments organized and ready. The firefighting heroics in movies and on TV shape their perceptions. They don't see the long hours of complex and sometimes just plain tedious work necessary to make sure every apparatus and every piece of equipment is ready for the next call that comes in.
For firefighters, one of the most critical tasks that can eat away at available work hours is equipment management. Gear and hoses must be inspected and replaced. Tanks need to be checked and refilled. Meds inventoried and secured. In theory, these should all be straightforward processes, but getting all the details right can be challenging if your team performs all of them by hand.
There are easier ways to carry out many of the most complex, tedious, or just error-prone equipment management tasks in fire departments. Smart equipment management systems can help you manage, track, and report on many of the most critical firefighter tools in your agency. They're not just for stations, either. Equipment management systems can be effective tools in headquarters, investigations offices, and even mobile command centers.
This article will explain precisely how equipment management systems can help firefighters and detail some of the most important use cases for this flexible technology at different locations within a fire department.
The Benefits of Automated Management for Firefighter Tools
Equipment management systems help organize all of the materials that fire departments need to track. Returning to the station and restocking apparatuses shouldn't take all day. An automated equipment management system helps ensure that everything is in working order and available when you need it. They can help track and inventory everything, including:
Firefighting gear

Electronic devices

Spare parts and consumables

Medications
Automated equipment management systems improve your department's productivity and safety, provide better equipment security, and save you money in the long run. They help keep your apparatus floors organized and open too. When gear and equipment are always available and accounted for, every firefighter starts their shift ready to respond to any call that comes in.
The data collected by automated systems can provide valuable insights into how your department uses different kinds of equipment. For example, you'll be able to better track equipment damage and repairs. You'll be able to see trends in equipment failures, waste, and spending patterns too.
Managing Electronic Devices is Much Easier
Mobile electronic devices, like laptops, tablets, smartphones, and other handheld devices, require careful servicing and maintenance. Fitting that service into your schedule without impacting your firefighters can be difficult. An automated management system can help by tracking service schedules for fire departments, notifying technicians when devices need repair so firefighters can focus on other tasks, and identifying problem patterns.
For example, did one station switch to new hardened laptops for their apparatuses? Are they failing at a higher rate than last year's models? Maybe it's time to switch back during the next purchasing cycle.
Use Cases for Fire Fighting Equipment Management Systems
Fire departments can make use of automated equipment management systems in many different locations.
Fire stations
A typical fire station will hold a broad range of consumables and other inventory. Those assets could range from basic station supplies like soap, paper towels, and other truck wash materials to EMS supplies, like rescue gear and first aid products. You need a reliable way to monitor supply levels so you never unexpectedly run low while restocking trucks after a call.
For example, did a neighbouring station need to pull four spare hoses from your supply but forgot to tell you? The system can send an automated notification to your purchasing agent at headquarters. Did a crew report low levels on medkit narcotics signing the kit back in? The system can instantly notify the battalion chief about potential drug diversion. These are just some other possible uses.
Automated equipment management systems are ideally suited for tracking sensitive or regulated assets, things every fire station has in spades. For example, detailed transaction logging can show exactly when and where your crews used any grant-purchased equipment.
Robust access controls—including video-recorded transactions—are a great tool in stopping drug diversion. In addition, an equipment storage system that can also securely store firearms can make coordination with law enforcement much easier to manage. For example, if you have any firefighters who need to be cross-trained as SWAT medics.
Headquarters and Office Buildings
An automated management system can just as easily track office equipment and electronics at a headquarters as it can out in stations. Beyond that, larger municipal fire departments will often keep narcotics and other controlled substances in a central location, like headquarters, for easier asset tracking and reporting for Federal compliance. Automated systems can scan medkits for missing vials if you tag them with wireless RFID tags. You'll know instantly if an EMT signs a kit in or out with incorrect med counts.
Fire Academies
If you have your own academy, you can deploy an automated management system to store and distribute all of your cadets' gear. When they arrive, can they sign into their locker, retrieve their gear, and securely deposit all of their items. Because the electronic lockers are computer-controlled, you can also prompt them with checklists or other questions when they arrive or leave. Help them remember critical processes or send notifications to entire cohorts.
Investigation Units
Arson investigation units sometimes have very different storage needs than the rest of your fire department. They care about accurate inventories, but for a very different reason: evidence chain of custody. Investigators often don't know which samples will be needed in a future criminal case, so following evidence management best practices for every sample they collect is critical.
Automated storage systems keep an airtight transaction log, so you always know who is accessing which evidence and when they signed it out. You can configure sign out curfews for sensitive samples, so chief investigators will get an email or text alert if a sample is overdue for return. Some storage systems include temperature and environmental controls, which can help you safely store volatile samples.
Mobile Command Centers
The mobile command centers deployed for wildlands firefighting need to coordinate the actions of hundreds—sometimes thousands—of firefighters. These crews are driving in from around the country on trucks loaded with personal and departmental gear to what are effectively temporary cities in the middle of the wilderness.
Setting up modular storage systems in your command center can help each team keep track of their gear. You can also use the system as a repair check-in/out system. Firefighters from different departments can securely hand over equipment to ground support teams for repair or servicing without risk of the equipment getting lost or returned to the wrong crew. The management system can provide the same type of transaction logging at a mobile command center in a more conventional setting, like at a station or office.
See our free guide for "Everything You Need to Know About Physical Asset Tracking Systems".
Get the Most Out of a New Equipment Management System
If you're considering an automated equipment management system for one of your stations or other locations, we think there are a few things you should do if you want to get the most value from your purchase.
Reinventory your equipment

Equipment usage tracking will only be effective if you give the system good data to work with. So as you add equipment to the system for asset tracking, make sure you're giving it all the information you'll care about upfront. For example, if you're tracking electronic devices, that might mean the make, model, serial number, warranty expiration date, and any special software and licensing information tied to that device.
Plan regular maintenance cycles

When you log equipment that requires maintenance into an equipment management system, record the maintenance schedule on which you want it serviced. The system can track this for you. It can send notifications to technicians when a piece of equipment is due to come in from the field and it can lock the equipment down so no one signs it out while it's awaiting servicing.
Track damage and repairs

Allow firefighters to report damage when they sign equipment in or out. You can often have them do this right from the access panel on the electronic lockers. These reports are helpful for service technicians and purchasing agents who want to see which items break most often, which are out of service most frequently, and which ones perform well.
Find a management system provider who can act as a business partner

You're putting in the work to develop a comprehensive equipment management plan. You should work with a system provider who takes your department's needs seriously and puts effort into designing a system that will genuinely meet those needs. You're looking for a provider who'll act as a complete business partner.



Will they train your staff? What support will they provide after their system is installed? Are their support staff available when a 24/7 emergency service department like yours needs something fixed?
---
Do you want to see whether an

Asset

Tracer equipment management system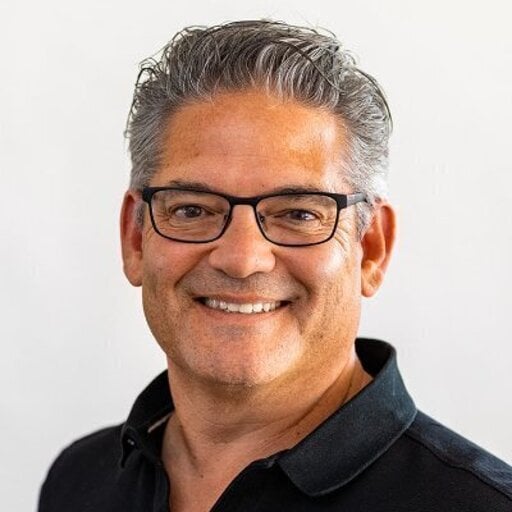 Jay Palter
Vice President of Marketing