As we move further into the twenty-first century, public and private prison systems across North America are starting to think differently about how they handle the housing and rehabilitation of inmates. This rethinking has inevitably brought a contentious topic from the last century back into the conversation: the use of technology in prisons.
Prisons of the future will need to provide new, better ways to manage inmates and serve corrections personnel. Correctional systems today are frequently wary of introducing new technology because of the security risks some people feel they might pose. But today's "smart" systems offer a broad range of new capabilities, making them much better suited to corrections facilities than earlier generations of networked technology.
Today's Prison Systems Face New Demands With Fewer Resources
Let's first lay out some of the primary challenges prison systems face today, and then we'll show you some of the main ways new smart prison technology can address these challenges.
Overcrowding
Prison overcrowding is one of the North American prison system's primary problems, but this is really a global issue. Over a hundred countries worldwide struggle with overcrowding in their prisons. But of all of those countries, the United States struggles the most. Over 20 percent of the world's incarcerated population can be found in the US.
How did this come to pass? Between 1975 and 2002, every US state adopted some form of mandatory sentencing, particularly for drug-related offenses. Overcrowding can lead to many related problems in corrections facilities, including:
Unsanitary conditions and the spread of disease—something the public has become acuity aware of during the COVID pandemic

Premature wear and tear on facilities

Increased stress among inmates and corrections personnel, heightening the risk of violence
Reforming those sentencing laws would go a long way to reducing crowding in US prisons, but that will be a lengthy and often fraught political process in most states. Until that can be addressed, technology may be able to assist in managing a large incarcerated population.
Cost
Plain and simple, prisons are expensive. They may be a necessary part of civil society, but maintaining a prison system to twenty-first century standards of care carries a high price tag. For example, the Vera Institute of Justice found that 45 surveyed US state prison systems cost nearly a combined $45 billion annually. That works out to an average cost of $33,274 to house, feed, and guard each individual inmate.
Effectiveness
Limited budgets constrain prison systems, forcing them to reduce or eliminate rehabilitation programs. That inevitably drives up recidivism rates. The figures look particularly grim in the United States, where 68 percent of released inmates end up rearrested and back in the prison system. That shows a severe shortcoming in the corrections system's effectiveness at actually correcting criminal behavior.
So what should our key takeaway be here? We believe one of them is the need for better, smarter technology to manage corrections centers. And also the need for more and better data on prisons to guide strategic decision-making. However, this need leads to our last challenge to discuss: resistance to new jail technology.
Resistance to technology
Many professionals in law enforcement think that while technology can help some aspects of their work, it is also a potential hindrance. Unfortunately, this thinking has led to broader resistance to new technologies in the prison system. For example, long a transformative force in consumer and enterprise spaces, mobile electronics are seen as a massive liability in the prison system. Many worry that their use might lead to unregulated communication between inmates and contacts outside.
So the concern about the unregulated use of technology in prisons has led to resistance. But if you scratch the surface of these concerns just a little, it becomes clear that they're not really about the tech itself but about how it is implemented. That issue is much easier to address.
Learn About Technology Solutions for Correctional Facilities
How New Law Enforcement Technology Supports Corrections
A new perspective on technology in the prison system is needed. The latest generation of smart law enforcement technology holds the potential to transform and improve how we manage inmates and the corrections process. Technology is, of course, just one piece of the puzzle, not a silver bullet. But it is a piece that could change the prison system for the better.
---
Want to learn more about law enforcement technology?
Read our free guide on asset & key tracking today
About the Author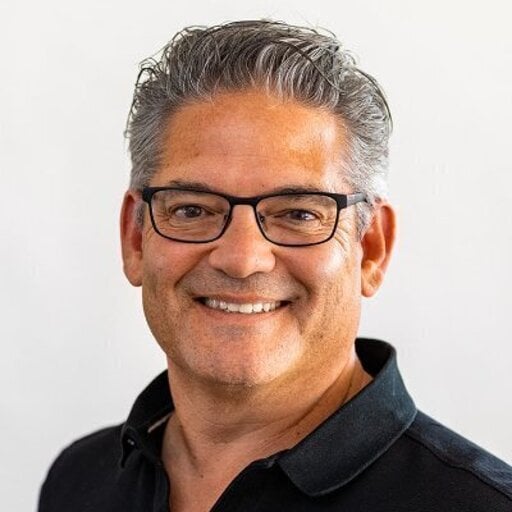 Jay Palter
Vice President of Marketing
Jay oversees marketing and strategic partnerships at Real Time Networks and has over three decades of experience in leadership roles in the financial services and technology industries.