Afleet manager's day is never dull. They have reservations to manage, emergency use requests to field, and maintenance schedules to keep. And those are just the day-to-day tasks. We're not even mentioning the important long-term planning, like budgeting, procurement, and lease management.
To put it another way, vehicle fleets are time-consuming and very costly. A fleet key management system can help streamline how fleets operate and even help you reduce the size of your fleet. For example, Real Time Networks recently published a case study about one city that was able to save nearly $200,000 thanks to a KeyTracer fleet key management system in just the first year alone.
Want to find out how? Read on to see how an electronic fleet key management system can help you run your fleet. And learn how the City of Saint John, New Brunswick was able to save so much, so fast.
Fleet Key Management Systems Help You Streamline Your Fleet and Your Administrative Work
Streamlined vehicle distribution allows fleet pooling
Implementing an electronic fleet key management system to control key distribution eliminates the need for a fleet manager to be present at every vehicle sign out and return. Instead, drivers get secure, unattended access to keys. Users simply present their access credentials at the built-in card reader, and the key cabinet releases only the key that the individual is entitled to. There are no signatures to record and no paper logs since all transactions are captured and time-stamped automatically. In addition, a fleet manager can reduce time spent tracking down missing keys since they will always know who removed the key in question. That will also help reduce expensive key losses if searches begin as soon as possible.
Since all of these vehicle key sign-outs can happen unattended, vehicles are available 24 hours a day, 7 days a week. Therefore, you can pool all available cars into a central fleet instead of assigning cars to individuals who might otherwise need a dedicated vehicle. That is exactly what the City of Saint John did. More on their solution is below.
Valuable data collection
The embedded computer system in electronic key cabinets records every key transaction precisely. Fleet managers will always know which vehicles are out and which vehicles are available for use by consulting an audit report. Audit capabilities provide real-time access to vehicle status. Without searching through a key cabinet or walking out into the yard, fleet managers can know which vehicles are available for use.
You can also use key transactions as a point to collect other valuable information. For example, you can present drivers with a checklist at signout and return where they are required to log mileage, damage, and maintenance issues. Vehicle maintenance costs have been rising year over year, and keeping better track of how your cars and trucks are damaged can help you better contain those costs.
Improved driver accountability
An audit trail is an invaluable tool when investigating vehicle damage. Now a fleet manager can know who was holding the keys when an accident or damage occurred. Unauthorized personal use and stolen vehicles can cause financial, safety, and public relations concerns that can easily exceed the value of an electronic key management system investment.
These systems can also solve the problem of "mystery miles." Once a fleet manager knows who accessed a key, it's not hard to track down who's tacked those extra miles onto the odometer.
These benefits sound great, but will fleet managers see them in practice? The City of Saint John, New Brunswick did. They were able to downsize their fleet of passenger vehicles by 33 percent and save over $150,000 annually, converting to a pooled fleet model managed unattended by a KeyTracer fleet key management system.
The City of Saint John saved $155,000 per year using a KeyTracer system for fleet management
In 2016 the city of Saint John knew it was underutilizing its fleet. They could tell that vehicle expenditures were not evenly distributed across all departments, but they didn't have the data to account for exactly who utilized every vehicle at which rates.
They decided to conduct a detailed analysis of vehicle usage. The City's Fleet Services Division found that their sedans—the "people movers" of the City's fleet—were the least driven, at only approximately 8,000 miles per year each. They were also surprised that some sedans were only used for a single appointment per day and nothing else.
The City formulated a plan that would involve consolidating those sedans into a shared pool of vehicles at two central locations. First, they reached out to Real Time Networks to acquire a KeyTracer fleet key management system and then developed a set of standard operating procedures for its use.
City personnel understood key transactions were an effective point for managing how drivers used fleet vehicles. As Kevin Loughery, the Operating Manager for the Fleet Services Division, put it, "keys are our biggest headache. [KeyTracer] gives us data, and data is power."
With their fleet use procedures in place, it was time to bring their pool of 33 passenger vehicles under the control of the Fleet Services Division. Based on the City's earlier analyses, Loughery recommended that the City reduce its set of 33 sedans to 22 under a new pooled fleet model.
The Fleet Services Division pulled every vehicle into fleet garages and performed a thorough inspection following a checklist they developed to investigate maintenance concerns identified during their cost analysis. They selected 22 vehicles from the set of 33 to become the new pooled fleet. Those 22 were then moved to two specific parking locations designated with new signage for the fleet pools. The remaining 11 were prepped for auction.
The impact of using a fleet key management system
The impact of pooling fleet vehicles was large and seen right away. The City of Saint John reduced its fleet size and saved over $155,000 annually by pooling its vehicles. In addition, they made a further one-time revenue of over $30,000 through auctions of the eleven excess vehicles.
As an added benefit, using the pooled fleet model, the City expanded the number of eligible users from approximately 60 to 159. Formerly, only those individuals with assigned cars were allowed to use them. Since vehicles were now available to any city employee who verified their driver's license status, everyone could use a vehicle for official business.
Thanks to the City's careful analysis, they expected most of these results. However, they did see a few added unexpected benefits using a key box management system. Anecdotally, care of the cars actually improved in the pooled model compared to the old, dedicated vehicle model. Gas tanks were also reliably filled more often.
Kevin Loughery suspected this was because drivers knew they couldn't hide even minor neglect. "They don't know who had the vehicle before them or who was going to have it after them. Users tend to show a greater amount of respect for their fellow users, bearing in mind the next user could be their boss or even the City Manager!"
The City of Saint John saved six figures annually and streamlined its operations. All thanks to the careful analyses, planning, and use of smart technology. The KeyTracer system gave the city the hardware and software tools they needed to run their vehicle fleet more efficiently and effectively.
---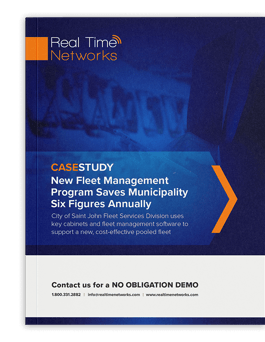 Read the full case study to learn more about how Saint John saved over six figures in one year.
---
The problems electronic key management solved
It broke down departmental silos
The City recognized this was their greatest challenge. Some departments had overutilized vehicles, others very underutilized. And most significantly, no monitoring mechanism existed to promote sharing, so this status quo was difficult to change. Most departments managed their vehicles within their own organizational silos. An electronic key system allowed them to centralize and standard some of their most costly fleet services.
It made drivers more accountable
Before, many vehicle operators knew the City did not track their cars and trucks. As a result, they were lax with caring for their vehicles and keeping them on proper maintenance schedules. That led to unnecessary repair and cleaning costs and shortened vehicle lifecycles. Under the pooled fleet model, drivers refueled and cleaned vehicles more consistently because they never knew whether their boss or someone higher up the chain would be the next to sign a car out.
It optimized how drivers used all vehicles over their lifecycle with the City
The City's budget for its fleet required recouping costs by selling vehicles after a certain number of years. However, if drivers did not maintain vehicles properly, resale values might not hit their desired targets. The KeyTracer automated key control system allowed the Fleet Services Division to rotate vehicle usage to extract as much use as possible from each vehicle over its lifecycle. They also used the key system to reserve vehicles for scheduled maintenance to keep them in good shape.
---
See our ultimate guide to key control in the workplace and learn how to create a comprehensive policy from planning to execution.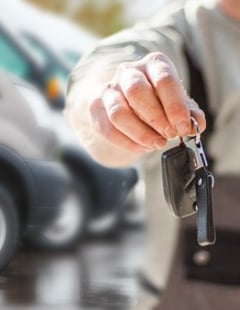 Want to learn how a KeyTracer system can improve your fleet management?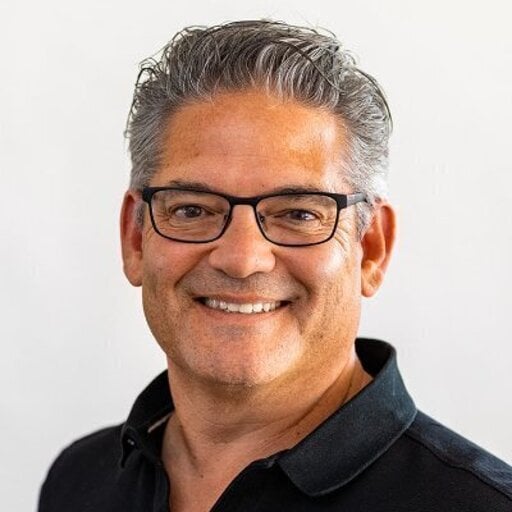 Jay Palter
Vice President of Marketing