Fleet managers shoulder the responsibility for high value, potentially dangerous equipment. Not only are they tasked with maximizing the life of the fleet, they must also keep a close eye on security and liability concerns. And because most government, municipal and corporate fleet vehicles display the name and seal of their community, their operation and condition carries a strong public relations message.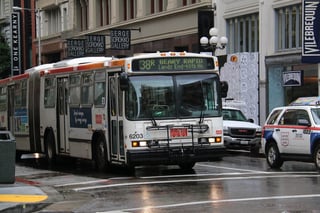 These concerns point back to one critical fact: you can't control the fleet, if you don't control the keys. An effective key control system can allow fleet managers to work more efficiently, while improving security and accountability.
Efficiency
Security and efficiency don't often go hand in hand. Many effective security programs involve some level of necessary inconvenience in order to ensure security. For this reason, security spending is often viewed as an expense, not an investment. Fortunately, implementing an electronic key management system can impact operational efficiency as well as security.
Once a system has been implemented, no paid personnel are required to sign keys in and out. The system is self-maintaining. Users simply present their credential at the built-in card reader and the box releases only the key that individual is entitled to. There are no signatures to record and no paper logs, since all transactions are captured and time stamped automatically.
In addition, a fleet manager can reduce time spent tracking down missing keys since he or she will always know who removed the key in question. And they will also know which vehicles are out and which vehicles are available for use by consulting an audit report.
Audit capabilities provide real-time access to vehicle status. Without searching through a key cabinet or walking out into the yard, fleet managers can know which vehicles are available for use.
Is a vehicle due for maintenance? By restricting access to that key, a fleet manager can ensure that it stays in the lot rather than going out on the road and missing a scheduled service or repair.
Security
The traditional fleet key control system has many inherent weaknesses. While keys are often kept in a locked cabinet, there is no way to control which key is removed once the door is opened. As a result, access to the cabinet means access to the fleet. And since most key boxes use a common code or key, fleet managers have no record of when a cabinet was opened, or by whom.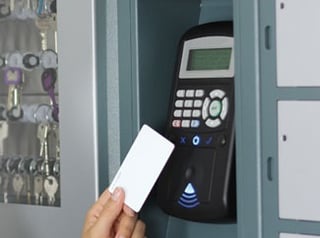 By contrast, key management systems require a user to present a credential - such as an RFID card - before opening the key vault. Managers can easily program the credential to operate on a particular schedule and to grant access only to particular keys. All keys remain locked in the vault until released by a valid credential. For high security applications, managers can assign double - or even triple - authorization to remove a key.
Not only will the system allow you to restrict access to keys, it can even alert a Fleet Manager when an unauthorized access is attempted. The Fleet Manager can also receive an alert if a key is not returned on schedule, allowing him or her to follow up on the vehicle's whereabouts. This feature will clearly indicate if keys are being carried home at the end of a shift or over the weekend. This knowledge alone can help curtail the liability and equipment wear caused by unauthorized use.
Accountability
An audit trail is an invaluable tool when investigating vehicle damage. Now a fleet manager can know who was holding the keys when an accident or damage occurred.
Fleet vehicles also reflect directly back to the municipality, since most - if not all - government vehicles have a logo and identifying information in plain sight. Unauthorized personal use and stolen vehicles can cause financial, safety, and public relations concerns that can easily exceed the value of a key management system investment.
These systems can also solve the problem of mystery miles. Once a fleet manager knows who accessed a key - when they signed it out, and when they returned it - it's not hard to track down who's tacked those extra miles onto the odometer.
How an Electronic Key Management System Works for Fleet Managers
Electronic key management systems can be configured to meet the specific requirements of each fleet. Every system is built around an 18 gauge steel enclosure. The boxes are scalable and can house 8 to 384 individual key tags. Each key tag is electronically locked in place and can only be released by an authorized user.
Each key tag contains an RFID transmitter for tracking. The tags are waterproof and corrosion resistant. Tags and keys are connected with a tamper resistant ring. And because the tags use an RFID technology, data is exchanged between the tags and controller without electronic contacts that can wear out over time.
Fleet Managers can choose the access technology - or combination of technologies - that best fit with their current operation. The available biometric reader can recognize a user's fingerprints, a PIN Pad can read a unique numeric code, and the RFID reader can be used to integrate with existing access control cards or fobs.
For example, KeyTracer offers a true self-service key control system. The Reader or PIN Pad, built into a Control Terminal on the outside of the cabinet, guides users through each step of the checkout/return process. Once a valid code or credential is presented, the key fobs to which the user has access light up and unlock. The user simply removes the indicated key ring and closes the door.
An important component of an automated key management system is the software. It gives fleet managers total control over their vehicles. The software stays in continual contact with all connected cabinets and constantly updates its central database. Most advanced systems can even reach out to a busy manager via email or text with real time alerts. So if a key is not returned on time, or if a driver attempts to access an unauthorized vehicle, a manager can respond immediately.
Trends in Fleet Management
Three trends in fleet management make key management systems a critical tool for success.
As management responsibilities are combined - with one fleet manager taking charge of vehicles for multiple departments - the software provides a real-time view of keys across multiple locations. And as fleet managers are required to take on additional roles, such as facility and capital improvement management, these systems can free up precious time by automating key control tasks. Finally, as municipalities stretch dollars by keeping vehicles on the road longer, it can work to eliminate unauthorized miles and ensure that scheduled maintenance is not missed.
Efficiency, security, and accountability. Rarely can a security investment improve all three. KeyTracer is the exception. A security system that provides the operational improvements required to meet today's fleet management challenges.
About the Author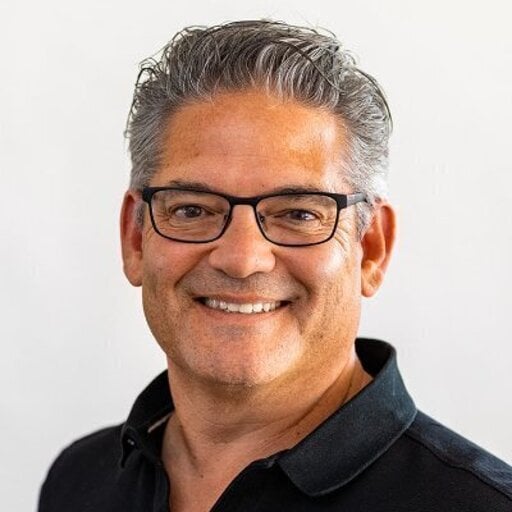 Jay Palter
Jay Palter, VP of Marketing