2022 is coming to a close. It was a whirlwind year for us at Real Time Networks, and we know it was for our customers and partners too. The stream of challenges and new opportunities, from workforce instability to disruptive technologies and ongoing supply chain issues, might never end.
We're sure 2023 will bring just as many surprises, and we're excited to see what happens. But before we dive into 2023, it's worth taking a moment to reflect on 2022. Our business and security experts at Real Time Networks have pulled together our ten most-read articles in 2022. Counting down to number one, can you guess what topics readers cared about the most?
Indoor positioning systems (IPS's) are among the most popular choices for location tracking. They provide business leaders with information on tracked assets' locations and movement histories. An IPS consists of a network of wireless sensors—sometimes called tags or transmitters—and receivers controlled and monitored by a central management system.

This article came in as our tenth most-read for 2022. It covered everything readers wanted to know about how an IPS works, how businesses use them, and the best practices you should follow to get the most out of any IPS.
.
The world may be going more digital, but physical keys will remain a core component of corporate security programs for years to come. They're cost-effective solutions for access control at organizations of any size but are an especially good option for SMBs that need to manage their security budgets closely.

But while physical keys are here to stay, they need proper management, or they'll turn from security assets to liabilities. That's where key management systems come in. This ninth most popular article explained everything readers wanted to know about how they can use a key management system most effectively.
Even the most in-the-know security professional can be forgiven for not knowing every real-time location system (RTLS) technology on the market. That was why we assembled an ultimate RTLS technology guide.

Real-time location systems track and manage assets or people as they move through an indoor facility. This guide compiled everything busy readers needed to know about the RTLS safety and security landscape.


A good emergency plan should guide every aspect of your company's response when disaster strikes. Those parts need to work together like a well-oiled machine to ensure the safety of your people, property, and finances. One of the key components of a good plan is muster points.

What are muster points, exactly? How do you identify a good one? And how do they fit into the rest of your company's emergency plan? Our seventh most popular article of the year answered those questions and more.
The flexibility of smart lockers makes them well-suited for solving storage and distribution challenges in any industry. But what is a smart locker, anyway?

To deploy the best possible equipment tracking system for your business, it helps to ask how smart lockers work in the first place. What can they do? And how have other businesses successfully used them? Our sixth most-read article of 2022 answered all of those questions.

Loss prevention is something every business needs to care about, not just retail businesses. Loss prevention programs are about more than just stopping petty theft. They help businesses reduce all losses of revenue.

Anyone can benefit by implementing loss prevention strategies that protect their inventory and accounts. Our fifth most popular article of the year explored how businesses across business sectors can preserve their revenue streams from unnecessary losses.

Today's business environment demands heightened security and holistic key control policies. Your policy should give your organization complete control over access to spaces and assets.

Do you need help setting up a modern security policy? Then you're in luck. Our fourth most-read article of 2022 offers nine steps for creating a comprehensive key control policy for today's business world.
Why are health, safety, and security important in the workplace? Because every business benefits from caring about them.

Preventing illness, injuries, and crime will always be challenging for businesses. Safety regulations encourage workers and employers to protect each other's well-being and financial health. It takes mutual effort to keep everyone safe and productive.

Coming in at third most read of the year was our article exploring how health and safety practices have become even more important during 2022. This trend in business thinking will only continue. So there is a good chance this article will be on our most-read of 2023 list too.
A hotel security program should improve, not compromise, customer service. Some hotels consider this challenging because they think security and customer service are at odds. But the right tools and business practices help you do both well.

Our second most-read article of the year was a top-to-bottom hotel safety and security checklist. It walks you through 12 major aspects of hotel security that you will want to evaluate.

And here we are, our number one most-read article of 2022. The storage and management of forensic evidence is an important part of the criminal justice system.
Evidence management
has also become a concern for private companies.
An increasing number of corporate HR and IT departments find they need to manage evidence for internal investigations of data theft and acceptable use violations. Other companies are interested in collecting evidence to audit the effectiveness of their security programs.
Our evidence management guide
was so popular because all these companies will benefit from more systematic evidence management, but many still need to learn the most effective processes used by law enforcement.
Here's to a Happy, Healthy, and Productive 2023
And there we have them, the top ten most-read articles on Real Time Networks' blog in 2022. We're looking forward to sharing even more interesting and insightful content in 2023. We believe informed customers are happy customers. They'll know how to plan, buy, and use these systems and how to get the most out of them over their entire lifecycle.
---
Are you considering a smart asset, key, or workplace safety system?
Contact us today and schedule a free consultation
---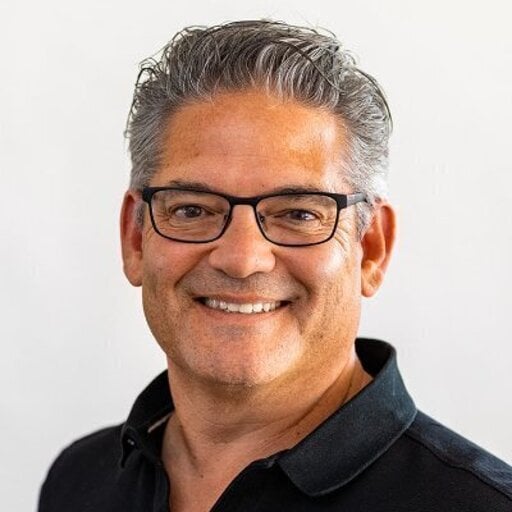 Jay Palter
Vice President of Marketing