Better Evidence Management​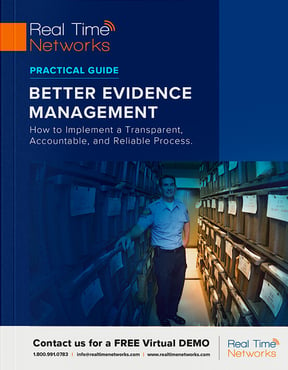 How to implement a transparent, accountable, and reliable process.
The practice of evidence management helps ensure every stakeholder handles evidence reliably, accountably, and transparently. The best way to achieve that is to use a standards-based evidence management process.
This guide draws from the work of the Evidence Management Institute (EMI) to reveal some of the most important standards law enforcement agencies of any size should follow to improve their evidence-handling practices.
Help your agency more reliably see criminal cases to trial, increase conviction rates, and help exonerate innocent individuals.
Get your copy of this evidence management practical guide today.