Global Security Exchange (GSX 2018) is quickly approaching, and we wanted to take this time to personally invite our valued customers and followers to come visit us at the show. You can find us at Booth 2143. There will be lots of exciting things to see, as well as several ground-breaking new products.
This year's Global Security Exchange takes place at the Las Vegas Convention Center and is expected to attract over 20,000 security professionals and attendees from across the globe. Explore thousands of technologies, connect with leading suppliers and manufacturers, and discover the latest security solutions.
From September 23rd – September 27th, Real Time Networks will be showing off our industry-leading key and asset management products, and tracking solutions. But we're most excited to show off our brand new AssetTracer Smart Locker systems.

They've arrived! Gain total control of your most valuable assets with AssetTracer Smart Lockers.
Real Time Networks is excited to introduce our new line of AssetTracer Smart Lockers, the first modular locker that allows you to custom build a solution with different compartment sizes. Mix and match different modules and sizes, and stack them to build your custom locker. AssetTracer gives you insight and complete control of your organization's most valuable items,
including smart phones, two-way radios, laptops, firearms--anything you would like to keep protected.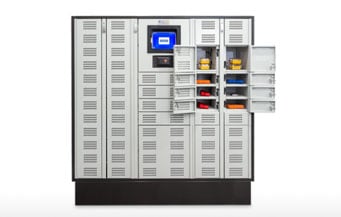 Users can be authenticated using PIN Code, Prox cards or biometric readers—and the systems will keep a complete audit trail of all activity. Using the Locker's Smart Terminal and software, you can track and control precisely who in your organization has access and schedule when they're allowed to be taken. Each compartment can be equipped with power charging capability and content surveillance technology.
No one can afford the loss associated with mismanaged assets. Come see a demo of the AssetTracer Smart Lockers and secure your important stuff!

KeyTracer has Rebranded, Now Real Time Networks
You may know us as KeyTracer and may have noticed that recent communications with us have been from Real Time Networks. We're very excited and happy to announce that Key Tracer Systems Inc. has undergone a corporate rebranding. The company is now called Real Time Networks.
The objective of having a new corporate identity is to better position the company for long-term growth and expanding its product offering.
KeyTracer
will remain the flagship product brand for its industry-leading key management systems under the new Real Time Networks corporate entity.
In addition to the best Key Management Systems in the business, we've expanded to offer modular Asset Lockers, Key Exit Alarm Systems, Key and Asset Location Systems, Metal Detectors, X-Ray Scanners, and real time Guard Tour systems --all connected via our powerful, proprietary RTNHub back-end software. You now have total visibility and security of your facility, and all the Keys, Assets and People within it.
Stop by our booth to see the full-suite of innovative security solutions available from Real Time Networks.
Have you Registered to Attend Global Security Exchange (GSX 2018) Yet?
This year marks the 64th year as the world's most comprehensive event for security professionals worldwide. Global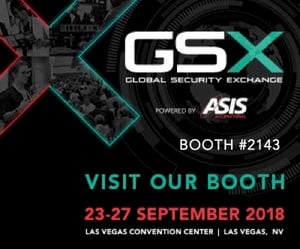 Security Exchange (formerly the ASIS International Seminar & Exhibits) is the world's largest association for security management professionals and is the globally recognized leader for education, networking, and information resources. Stakeholders from across the globe can network and exchange ideas to address the fast-paced changes across the industry.
You can still register for GSX 2018 here. We hope to see you there!
About the Author
Matt Belo
Matt formerly was the Inbound Marketing Coordinator for Real Time Networks.