Over the past two years, the massive disruption to the global supply chain was only the last in a long string of upheavals that have disrupted the shipping and distribution sector. So while we can hope 2023 will be calmer, we should recognize that we'll all need to continue adapting.

That continued disruption, labor shortages, and rising inflation—the list of challenges warehouse managers will face in 2023 is long. Fortunately, we can expect new solutions to emerge right alongside them. Smart technology systems will play a role in solving many of those challenges.
Real Time Networks has pulled together some of the top trends we expect to see in warehouse and shipping smart technology in 2023. We compiled these trends using insights from conversations with shipping and logistics experts across North America and the UK over the past year.
Warehouse & Shipping Smart Technology Trends
Labor shortages push growth in automation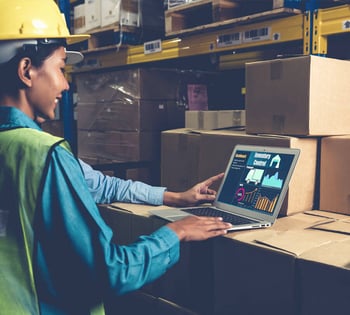 Automating parts of their shipping operations have been on the radar for many companies for a while now. But to date, the push to automate has often been difficult to rationalize amid dealing with the day-to-day operational headaches of just keeping the lights on. However, tighter budgets and a tighter labor market will change that attitude in 2023.
Many factors likely contribute to the labor shortage, including a wave of retiring baby boomers and the pandemic's lingering effect on workers' availability. The US Bureau of Labor Statistics (BLS) shows that as of 2022, unemployment in the Warehousing and Storage sector has returned to 4 percent, a comparable level to 2019 pre-COVID. But over the same period, the BLS shows that wages have increased significantly—up to 23 percent over five years. As a result, the labor they are employing is more expensive.
Therefore, companies will look for opportunities to automate workflows in their warehouses wherever possible to redirect their personnel to the most valuable work. In 2023, if there's a way to automate warehouse busy work with smart technology, then you should consider it. Handheld management, key tracking, and lone worker tracking—all things Real Time Networks specializes in—are among those.
Continued supply chain issues
Our annual trends articles have always included sections on technology. But business and computing have changed, and hardware has increasingly taken a backseat to data and how data is handled. It is becoming all-important in both public and private sectors, and warehouse operations is no exception. So the rest of our technology trends for warehouse operations and shipping logistics are all about data.
A need for better risk management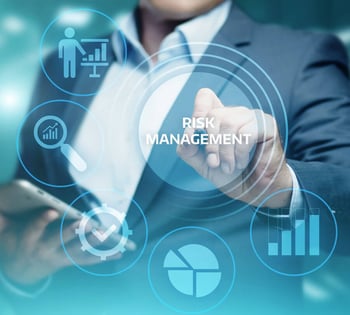 The two ongoing trends above—labor shortages and continued supply chain challenges—represent a great deal of risk for any company carrying out its own shipping and distribution. And that doesn't even consider wider economic challenges such as widespread inflation, political instability, or ongoing pandemic-related workplace issues. That is why we predict 2023 will see an increased interest in risk management among manufacturing and shipping center directors.
Those business leaders will look for opportunities to make operations more flexible, resilient, and transparent. That will come through automation, process standardization, better governance, and more comprehensive reporting. All of these risk management activities are driven by data. Organizations looking to improve their risk management will need smart systems to support those data collection efforts.
Innovate or fall behind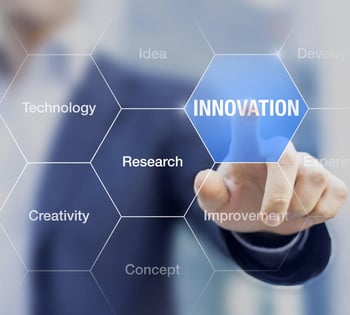 In a tight market facing many disruptive forces, the company that innovates to stay in front of its competitors is the only one that is truly safe. Innovation as a survival mechanism might be uncomfortable for some, but that is likely what 2023 will bring for companies in fiercely competitive markets.

Dropping old ways of doing business can be frightening. It is hard to give up what you know works. But sometimes, reliance on old, manual operating modes prevents you from making a meaningful change that helps you find new customers and revenue streams.

Manufacturers have a few easy-win areas to innovate in 2023. First, they can find value adds to their existing product or service catalog. Take what you know about your customer's pain points and solve something extra for them as part of your offering. Think about the logistical challenges customers face learning, deploying, or using your products. Can you offer additional services surrounding its use?

Other easy innovation options include fast, streamlined delivery processes and optimized business operations. Giving your employees the latest tools and the workflows to support their use enables them to do their best work possible. In addition, the less time your employees spend on administrative tasks, the more time they can dedicate to revenue-generating activities.
---
Easily manage your handheld scanners, electronic devices, facility and fleet keys, and other equipment in real time
See our Asset, Key, & Safety Management Solutions for Manufacturing & Shipping
Taking not just new tech from IT but IT business practices too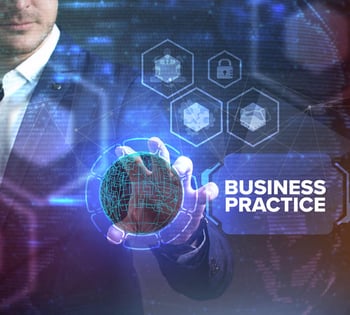 One specific area many warehouse distribution teams can innovate on are their business practices. IT-style business practices are spreading further into enterprise operations, often in a set of practices commonly called enterprise service management (ESM).
In 2023, shipping and distribution teams should look for ways to incorporate some of these management practices. For example, one of the most popular ESM practices is change management—or formalized processes for changing a business operation.
As an example, if your warehouse team needs a new type of warehouse scanner, you would start by submitting a change request to your operations team. That would kick off a set of standardized actions, including a purchase order, a request to your IT team for configuration, and a request to your ops team to schedule training on new handheld use for all employees.
Widespread adoption of IoT warehouse technology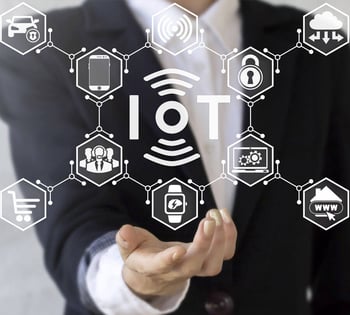 Companies will implement more and more Internet of Things (IoT) sensors and connected devices in the coming year. IoT devices have a network connection and communicate with each other and with central management systems where they can be more by human operators. In addition, IoT business networks can collect massive volumes of operational data that you can use to generate new insights into how your company runs.
IoT sensors can help you detect and respond to problems early. For example, smart storage lockers include a type of IoT sensor network called content surveillance. Wireless RFID and USB sensors monitor equipment stored in the locker and verify that users take and return to correct items. If the locker detects any missing kit component during a transaction, it can instantly alert the user or their manager to the problem.
New emphasis on worker safety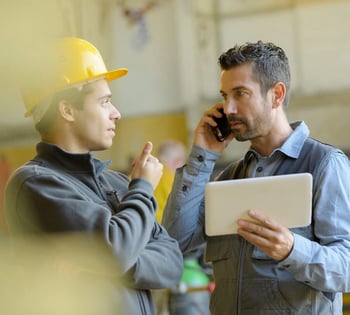 One of the few positives to come out of the COVID pandemic was a new appreciation for health and safety in the workplace. Many businesses see the value in further protecting their employees' well-being and will look for new ways to do that in 2023.
Shipping and distribution have a stigma for poor workplace safety, unfairly earned in the case of many businesses that go out of their way to protect their employees wherever they can. One area where even these businesses find it difficult to monitor employees is when they're working alone or in isolated locations. At large distribution centers, if someone falls or injures themselves in distant stacks, it could be hours before someone finds them.
Lone worker safety solutions monitor isolated workers and help ensure their safety when direct surveillance isn't possible. They can also double as an alert system, so isolated workers can call for assistance if they notice a problem. Major shipping centers looking to enhance the well-being of their employees and make them more effective at their jobs will look for new health and safety tools, like lone worker safety systems, in 2023.
Making use of the space available
If these other trends were not enough, industrial real estate rates are expected to rise through 2023 and likely longer. Most organizations will have to make do with the space they have or possibly even downsize. That means warehouse managers will need to get creative with the space they still have available.
If they're going to tackle any of the other initiatives we've discussed here using smart technology, then they will need flexible systems designed to work in tight spaces. Some advanced smart storage systems come as stackable compartment blocks you can mix and match into different configurations and sizes. If you expect to struggle with storage space in 2023, look for a smart system that you can customize to fit your existing footprint.
You should also work with a system provider that can help you customize and modify designs to fit your unique use cases. As every company comes under more unique constraints, finding off-the-shelf products that work the way you want them to will take more work.
Smart tech will power shipping and distribution in 2023
So that's what Real Time Networks sees for warehouses and shipping centers in the year ahead. And we'll be honest, that's a lot to deal with. Don't try to tackle all of these trends at once. Instead, identify the low-hanging fruit that can help deliver the most value possible to your organization. Work on those first and get to the others when you can. You don't need to do everything, but if you keep progressing forward, your shipping center will be in a good position for 2024 and beyond.
---
See a live demo of a powerful and flexible key and asset management solution for any warehouse or manufacturing operation.
SCHEDULE A LIVE DEMO
About the Author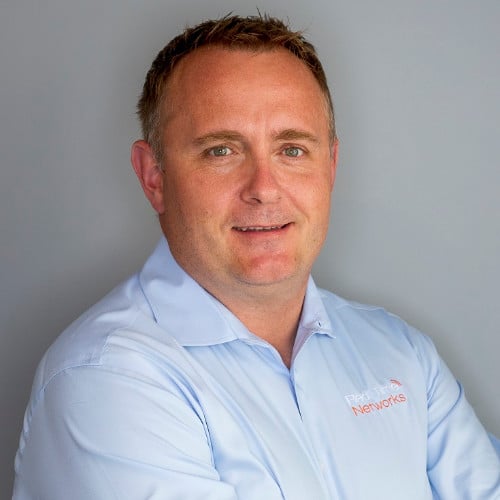 Mike French
CEO at Real Time Networks