As your vehicle fleet grows, so does its management overhead. Mundane tasks like updating maintenance logs, tracking vehicle availability, or even just knowing where all your keys at a given time can get quite complex.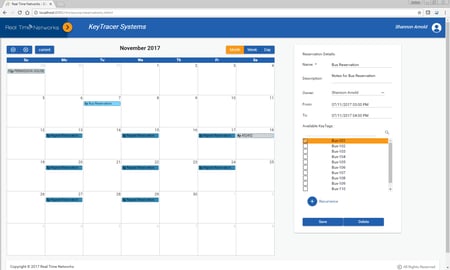 Earlier this year, Real Time Networks released a new web application to enhance its comprehensive fleet management system.
This new application streamlines many of the tasks associated with managing your vehicles. It puts digital fleet management tools out in the field and ready anywhere. In other words, it puts them where your organization actually works.
Features
The solution lets staff perform a variety of tasks from any device with a web browser, be it their PC, tablet or right on their phone. It's designed to help your organization work the way it wants to work. It supports and simplifies the ways your organization already manages its fleet.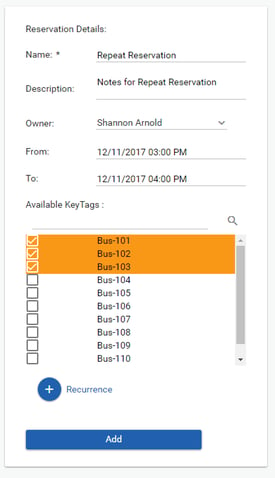 Your drivers, mechanics, and supervisors can sign out vehicles or view upcoming job reservations. They can be out on a service call, at the vehicle in your lot, or behind their desk.
They can schedule one-time or recurring jobs. So if out on a call they suddenly need to ensure that a particular truck will be available for a follow up, they can schedule it right then and there.
The application supports many of our advanced fleet management features as well. Supervisors can flag vehicles to only be signed out under a reservation. This can help prevent unscheduled work from disrupting critical scheduled jobs. Supervisors will also be able to flag vehicles to require their presence to be signed out or back in. This can help your organization better manage sensitive vehicles or jobs.
The app can trigger alerts at the end of a vehicle's reservation time. Or do the same for managers on phones or PCs when vehicles are overdue. This automates many of the headaches involved in keeping staff accountable, and work flowing uninterrupted.
Solving Problems and Enhancing Fleet Management
Our new application helps you manage the operational and security demands of any size vehicle fleet.
Easier Risk Management
One of the core features of a fleet or key control system is obviously regulation of who has access to your vehicles and keys. As the size and complexity of your fleet grows, so does the challenge of controlling access. You might have different classes of vehicles, vehicles on different maintenance schedules, or specialized vehicles. All of which are moving to and from your lot, out on assignments or to the garage.
Electronic key management systems automate the transactions of keys for all these vehicles, and provide very granular control over who can access which vehicle. You can manage access to individual vehicles or sets of vehicles, by employee job type or individual job duty.
These systems also simplify record keeping by automatically tracking vehicle and key usage for you. This helps keep your staff accountable and your vehicles running more efficiently. This also helps accommodate unscheduled work, taking the tracking out of the hands of fleet managers.
Electronic systems also help ensure that keys are never lost. They give you a complete audit trail for who accessed which key, and when. You won't need to worry about a mechanic forgetting to return a key after servicing. Or a driver accidentally taking a critical key home at the end of a late shift. This can help you avoid costly and time-consuming key replacements or re-keying.
Improved Operations Management
Electronic key management systems also support other best practices. Many systems can enforce rotating vehicle selections. This helps you balance maintenance schedules and usage among newer and older vehicles. You don't need to worry about your 2008 truck sitting idle while your new 2018 racks up miles, job after job.
If maintenance schedules are particularly important for managing your fleet, you can even require vehicle performance logging when staff return keys. Drivers can log mileage, fault codes, or damage.
You can also track employee license status. The system can send automated alerts when employee licenses are close to expiration, and even automatically lock them out of key access should their licenses expire.
Electronic systems also help you more quickly manage contractor access to your vehicles. Management tools in a centralized web-based dashboard let you quickly create new users with standardized, temporary contractor permissions. Or you can customize their access for unique situations.
Expanded Business Reporting
Pull all of these transactions, activities, and logs into customizable reports you design. Dial in your analysis to the exact business processes you're trying to improve. Or easily generate compliance reports to meet industry regulations.
We're excited about the evolution of our solution. Your staff will get all of the powerful features of our fleet management system right where they need to work.
About the Author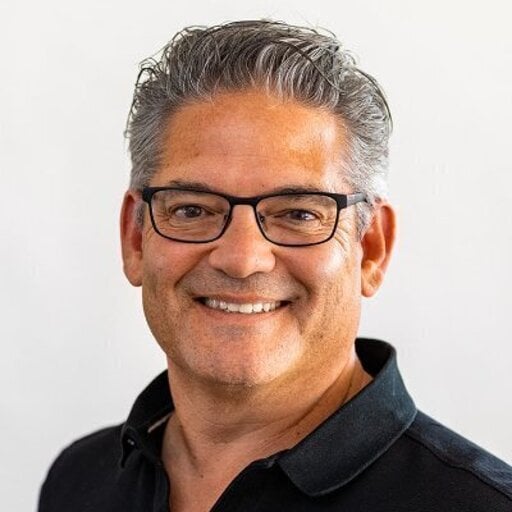 Jay Palter
Vice President of Marketing
Jay oversees marketing and strategic partnerships at Real Time Networks and has over three decades of experience in leadership roles in the financial services and technology industries.