Ameristar Gains in Efficiency and Ensures That Stringent State Regulations are Met
Pinnacle Entertainment properties are not strangers to automated key control and key management best practices, having implemented these many years ago. However, over the years, their initial experience with key control had shed light on opportunities for improvement, which were recently put into practice at the Ameristar Casino Hotel in Iowa.
The Need for More Reliable Key Control
The organization's first key cabinets relied on metal-to-metal contact for key tags to be accurately read by the system. Chris Hamblin, Director of Security and Facilities at Ameristar adds: "The reality is that metal-contact key tags get dirty and corroded over time, which affects the system's ability to make contact, and its reliability. It's labor intensive to keep them clean, and that often falls under the responsibility of Security."
Moreover, the system in use didn't integrate with a door exit alarm system. Door exit alarm became an evident requirement over the years to prevent keys from leaving the property. Mr. Hamblin explains: "If a slot attendant were to take a key home, we would need to re-key all locks on the gaming floor, so we're looking at about $20,000 to $30,000 dollars to re-key all of our locks."
The Ameristar Casino in Iowa has more than 300 gaming keys and 96 facility and vehicle keys to track and audit. Given rigid state regulations making it mandatory to keep a full audit trail of gaming keys, it was imperative for Ameristar to implement an efficient and reliable system for auditing these keys on a day-to-day basis.
Ameristar Seeks Better Key Control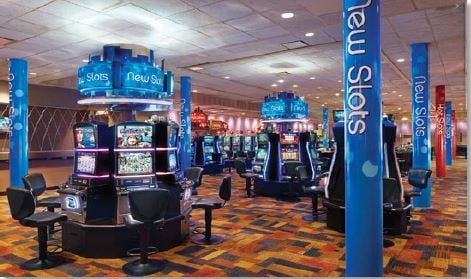 Ameristar started their search for solutions that could address the need for a system offered an integrated door exit alarm, that required less maintenance, offered better reliability and provided gains in staff accountability, and efficiency. They ended up finding Key Tracer Systems at the Global Gaming Expo. With its Door Exit Alarm system and RFID key tags which do not require any contact to be read, KeyTracer checked off all of Ameristar's boxes, and more.
After a long search for an all-in-one key management system with door exit alarm, Ameristar chose the KeyTracer System:
Longer lifespan of system

Key tags are maintenance free and guaranteed for life, which eliminates ongoing costs of replacing key tags for other systems

Integrated door exit alarm system from a single supplier

Ability to set up groups of users for a department or job title, making it easier to assign keys to new hires, while reducing errors in key assignments

Ability to set time profiles helps tighten access control. Used to restrict access to CPU keys to a maximum of 1 hour

Each key is its own inventory item, making it easier to add new keys to sets, or transfer a key from one set to another

Web-based software allows administrators to access the system from anywhere on the property
Mr. Hamblin adds: "KeyTracer allows to set up all groups to a job title, so all I need to do is make sure the group was set up properly from inception. It takes out the guesswork. The IT department gives provisions which are set up by job code, so all IT needs to get from Human Resources is the job code for each new hire."
Immediate Benefits and Payback
Since they've implemented KeyTracer Systems, Ameristar's Security personnel has saved countless hours on configuring key access controls, cleaning key tags, searching for keys and locating keys. Real-time alerts have prevented keys from going off property, which would result in rekeying and possible fines from the state. With greater reliability and more options for restricting access to keys, Ameristar has tightened security and further automated its internal key control policies.
Visit our gaming systems page to learn more about our key management systems for casinos, or contact us to see a demo.
About Pinnacle Entertainment
Pinnacle Entertainment is a dynamic and growing casino entertainment company with nearly 17,000+ team members. Pinnacle Entertainment, Inc. owns and operates 16 gaming entertainment properties, located in Colorado, Indiana, Iowa, Louisiana, Mississippi, Missouri, Nevada, Ohio and Pennsylvania.
Ameristar Casino Hotel Council Bluffs Casino consists of 38,500 square feet of gaming excitement with a complete selection of popular slot, video poker and table games. The Hotel was recognized with the 2016 Certificate of Excellence Award by TripAdvisor.
About the Author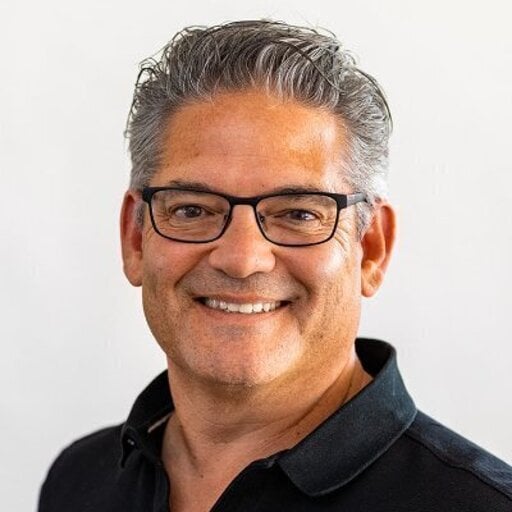 Jay Palter
Vice President of Marketing
Jay oversees marketing and strategic partnerships at Real Time Networks and has over three decades of experience in leadership roles in the financial services and technology industries.