Security is a profession where you can never rest easy. The best security professionals continuously learn, adapt their thinking, and rethink their company's physical security program.
Security professionals will always have to contend with new threats. And they will always have to evaluate the new technologies and practices that emerge in response. Here are the six emerging trends in physical security that our experts at Real Time Networks think you should pay attention to the most.
Monitor these 6 emerging trends in physical security.
1. Biometrics Everywhere
Biometric authentication—especially contactless biometrics—will see broader use in access control. Biometrics previously saw use mostly in higher-security facilities.
As their cost continues to come down, we will see them used more and more for general building access control and authenticating access to critical business resources. This wider adoption will be driven, in part, by the sudden, rapid adoption of health screening equipment for workplaces in response to the COVID-19 pandemic. Many of these newly deployed screening systems support biometric authentication as well, allowing owners to repurpose them post pandemic.
There are many forms of biometrics, and not every form will expand in use equally. Iris scanning, facial recognition, and fingerprint scanning, for example, all have different price points and offer different levels of security. Many adopting businesses likely will have a preference for contact or noncontact scanning as well.
2. Mobile-Supported Security
In addition to biometrics, smartphones and other mobile devices will also see increased use as authentication tokens. Because phones and other mobile devices are network-connected, they can be updated live in the field.
If a user needs new access on the fly, security managers can send digital "keys" to their phone. The user doesn't need to walk back to headquarters and get a physical key copied.
3. New Focus on Technology Sourcing
As the last generation of networked systems hit the market, most companies were never going to purchase unified security and management suites for every need. The associated capital project costs were simply too significant.
Instead, as newer networked solutions hit the market, most companies looking to upgrade bought specialized systems one at a time, which could integrate into a broader management platform. Upgrading piece by piece this way was easier financially and logistically.
Unfortunately, when you have many layers of network-connected systems, you create many points that can be compromised. More security-aware organizations are now paying attention to how every single layer is developed and secured. We will see more of these organizations look for reliable business partners over simple technology vendors.
4. Security Convergence
Convergence is the integration of IT and physical security programs. These two security domains cannot be thought of separately. Convergence is an ongoing security trend that will continue to be important in the coming years.
Individuals and businesses operate in a converged reality. The resources they care about also straddle the physical and networked worlds. Security programs must work in a similar way or risk allowing threats to slip through their segregated physical and network perimeters.
5. Smart Technology
A broad range of technologies is usually lumped together as "smart," including the Internet of Things (IoT) and autonomous systems. Smart technology can monitor itself and make independent decisions about changing its operations and environment without human involvement.
For example, an asset management system at a law enforcement agency can lock down a pepper spray can from being signed out if the system registers an undocumented low weight. Spray use is regulated, and if an officer used their canister without recording it, supervisors would want to investigate.
Smart technology use in security systems will continue to expand. Overall, growth in smart technology is expected to be very high in the coming decade. By some industry estimates, the worldwide IoT market will grow from $917 billion in 2020 to $1994.3 billion by 2029.
6. Analytics
The last of our six emerging trends in physical security is data analytics. All of the data collected from IoT-enabled systems will be added to the already considerable amount of data organizations already have to work with. AI and machine learning tools will help security professionals sift through these mountains of data to find fresh insights that would be invisible otherwise.
Never be overwhelmed by change.
Is your company going to be overwhelmed by new security threats? Are you? How should you even plan your security budget for next year?
Keeping up with any one of these new trends—let alone all of them—can feel like too much. Not to mention monitoring new trends while trying to stay on top of your existing workload.
There is no need to be overwhelmed by these, or any, new security trends that arise. Managing change in security can be easier than you think.
Design a resilient security program.
Despite what feels like an increasing rate of change, physical security's core principles remain the same. You can always assemble good security programs by addressing four core needs:
Access control
Surveillance
Deterrence
Response
Access Control
Most organizations have one or more physical facilities that it needs to protect. You will always need some form of access control to manage people's flow into, out of, and through those facilities. Manual access control with security guards is time-consuming and usually not cost-effective in the long term. Many organizations consider various technological solutions for access control, including:
Electronic access control systems
Here, a central database stores employee and other user access privileges. When a user authenticates themselves at an access point, the system reads the database to verify they are allowed in.
Different credential types will exist going forward. They will include traditional types, such as magstripe swipe cards and prox cards. They will also include newer, more secure options such as RFID fobs, and some of the methods mentioned above, including biometrics and smartphone apps.
Keys will be a part of physical security programs for years to come. They remain a cost-effective access control method for organizations of every size.
However, organizations heavily invested in key security will need to find new, more efficient ways to manage their physical keys, such as with an electronic key control system. Manually administering keys is time-consuming and expensive. Automated key management systems can handle much of that tedious work so that you can reallocate staff to more productive activities.
Surveillance
As with access control, regardless of the technology available, every organization will need to gather information about their security environment. Security teams will always need to know:
The location and identity of potential and active threats
The location and identity of critical assets, including their security personnel
Deterrence
Security programs will always need to include deterrents that stop threats from arising in the first place. In an era of ever-increasingly technological convergence, traditional physical deterrents remain very useful.
Security teams can use lightning and physical barriers to discourage potential attackers. They can also work with physical plant teams to improve their facilities' environmental design, which is especially important in open facilities, such as colleges or medical centers. Security-based environmental design looks to improve outdoor sightlines, so criminals have fewer chances to operate unnoticed.
Response
Finally, security programs always will need to include methods for responding to incidents when they occur. For example, every organization should have an emergency response plan that details how to protect critical business assets and people.
Going forward, companies may want to consider how they can most effectively evacuate personnel from large, complex environments. Automated emergency mustering systems can handle personnel tracking during evacuations, verifying that individuals are safe so that emergency managers can coordinate with emergency services.
Learn how to future-proof your physical security.
The technological tools may change, but the principles of physical security will always remain the same. Staying true to those principles in the face of change can help anchor your security program and guide the strategic decisions you need to make planning your organization's security program for an uncertain future.
Security professionals must be constantly vigilant for new threats and emerging trends in physical security. But they should know that new tools to combat them will always be available.
To learn about emerging physical security trends and perennial best practices, check out our guide, Physical Security 101: How to Start Building a World-Class Security Program.
About the Author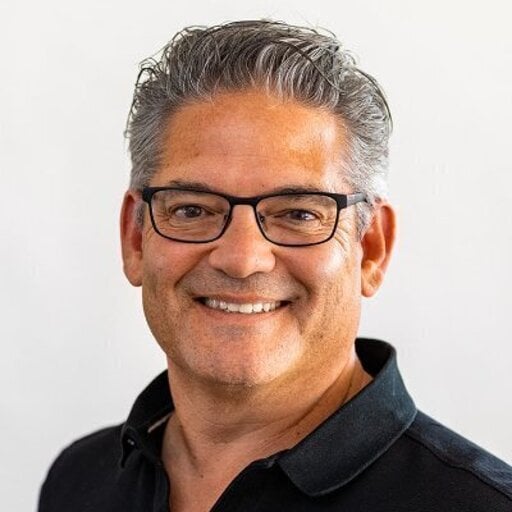 Jay Palter
Vice President of Marketing
Jay oversees marketing and strategic partnerships at Real Time Networks and has over three decades of experience in leadership roles in the financial services and technology industries.