An effective enterprise security strategy relies on various access control and security technologies, effective policies, and well-trained personnel. Getting all of those components working together requires careful planning and execution.
Savvy business leaders should focus on carefully integrating all the components of their enterprise security strategy into a tightly knit whole capable of detecting and stopping all possible malicious activity. One hundred percent safety is never possible, but a tightly integrated and layered security strategy will get you as close to total safety as possible.
People outside business security may think designing a new enterprise physical security strategy is straightforward. Set up a perimeter, buy access control and weapons, and hire personnel. Done. But any business security leader can tell you it is a time-consuming, expensive, and sometimes messy process in the real world.
Fortunately, many of the most common security strategy pitfalls can be avoided with careful planning. Here are ten of the most common mistakes we've seen organizations make when creating a new enterprise security strategy. Of course, we offer solutions to each that form a reliable set of best practices for enterprise security planning.
1
Assuming you are already safe
Many businesses mistakenly believe they are too small or inconsequential to be targeted by criminals. It is crucial to avoid falling into this mode of thinking. Any business can be a target, and the ones criminals and insider threats want to target the most are the complacent ones. Assuming you're safe and planning only for best-case scenarios can ensure a flawed enterprise security strategy even before you deploy a single asset.
---
Solution
Foster a culture of safety. A reliable security strategy is only possible with one. If you don't think your current organizational culture values safety, then line item one on your strategic plan should be changing that.
Conduct training, and make safety and security a regular topic in organizational newsletters and team meetings. Introduce incentives that foster a culture of safety—for example, rewards for teams and individuals that identify security problems and solutions.

2
Taking a reactive approach to security
Regarding problematic security mindsets, second only to assuming your organization is safe is taking a reactive approach. By definition, you're already starting on the backfoot with a reactive security plan. There are many times and places where you'll need reactive security measures, but try to position your organization on the front foot.
---
Solution
The idea is simple: have a proactive security strategy. That is easier said than done, of course. The best approach is applying the full Five D's of physical security: deter, detect, deny, delay, and defend. A reactive approach focuses only on defending. A proactive approach encompasses all five.
Make your organization unattractive to would-be attackers, deploy effective monitoring and detection services, deny access to critical resources with robust access controls, and delay attackers that breach your perimeter until you can bring additional resources to bear.

3
Not updating existing security measures
Organizations can have blind spots that leave them vulnerable to attack. One of the most common is a need for more awareness of all their physical assets and materials. While organizations may have had a solid understanding of their security measures when deploying new security systems, they often neglect to update these measures afterward.
Businesses are not static. They grow, add and remove countless assets and add new employees. Unfortunately, many organizations fail to address these changes adequately, only realizing their security weaknesses when a breach occurs, and they face the consequences.
---
Solution
Your new security strategy needs to include regular reviews. The exact period depends on the threats you face, but it could be quarterly, yearly, or biannually.

4
Not involving the right stakeholders
The first three items on this list are foundational mistakes organizations make before they even put pen to paper in designing a new enterprise security strategy. If not corrected, any new planning will inevitably be flawed.
Now, we're onto actual enterprise security planning mistakes, the first of which is failing to engage all the necessary stakeholders in the design process. Security programs impact every individual within an organization, not just security professionals. Therefore, it is essential to seek input from all teams during the design or update of your program.
---
Solution
Involving all the relevant teams means including finance in the budget planning for the new security system. At a minimum, the participation of IT and physical plant teams is likely necessary for the system's installation. Including user groups of new access control systems and those affected by new policies—more on that in a future item—is also important.

5
Not setting strategic goals
Security strategy development involves goals. Buying new tech, hiring some people, and writing some policies does nothing if they are not aligned with an overall organizational goal.
---
Solution
It is crucial for the stakeholders you have brought together to establish strategic goals promptly. Ask questions like:
What is the motivation behind implementing

effective security strategies

now?




I

s it to fulfill compliance requirements?

Mitigate financial losses?

Enhance the safety of employees and customers?
A clear understanding of your goals from the outset will enable you to allocate time and resources most efficiently. Additionally, it will ensure that any new technologies and policies your leadership chooses to adopt align with your organization's overarching strategic objectives.

This happens most often when building entirely new enterprise security programs, rather than enhancing enterprise security. Overbuilding is not only costly—which it almost always is—it usually makes operations more cumbersome as security teams suddenly have new overlapping and conflicting layers of tools to work through. Because of this, overbuilt enterprise security systems tend to be less flexible.
---
Solution
Design around a flexible core system that can adapt to new risks as they appear and expand as your business grows.
While this approach often costs less upfront than overbuilding a solution, it requires better planning. But scaling over time becomes highly cost-effective when the core system is correctly planned to be flexible. Preparation is always more cost-effective than paying for recovery efforts.
Some enterprise organizations build a security program to meet specific compliance regulations and say, "Good enough." And while compliance standards are critically important, stopping there is literally the bare minimum you can do.
Determined attackers looking to exploit your organization will not put in the minimum effort. They also have the advantage of knowing the same regulations you must abide by and can use that knowledge to exploit weaknesses in your defenses.
---
Solution
An effective enterprise security program must also account for low probability, but high-damage threats active attackers pose.
They will look to leverage the latest tools available. Ensure your security team stays aware of these new threats, opportunities, and technologies that keep you ahead of them.

8
Ignoring the human factor
The weakest link in almost any enterprise security system is its users. This has been known since the very inception of modern enterprise security. And yet, we continue to find new ways to underestimate people's ability to break even the most organized security program.
It could be personnel giving keys to a coworker to return, which then mysteriously disappear. Or propping open a security door "just for a minute." Or writing down a password where no one would ever think to look: under the keyboard.
---
Solution
Every enterprise security plan needs to account for the bad luck and incredible ingenuity of the people that use it.
Everyone that will enter your facility needs some degree of security training. That includes contractors and visitors, even if it's just a quick checklist of do's and don'ts.
Match your training and drills to the specific threats you face. A hydroelectric facility in an area prone to forest fires will need a very different emergency training schedule from a corrections facility experiencing a pattern of violent incidents.

9
Focusing on tech and ignoring policy
Having a comprehensive set of security and access control policies is crucial to mitigating security risks within an organization. However, many businesses neglect to establish such policies.
---
Solution
It is essential to incorporate policy drafting early in the design process of your enterprise security strategy. Security policies are vital in aligning everyone within the organization, ensuring a shared understanding of roles and responsibilities.
You must assume all employees have a different understanding of proper key usage, secure electronic access, and handling critical assets. Security policies standardize behaviors. They help identify potential threats to the organization. Any anomaly in performance might indicate potential risk.

10
Not using what you've

built
Security policies are only as effective as their actual enforcement. Likewise, technologies are only as effective as their actual use. You can have a fully integrated, flexible set of security measures, not too large or too small, that properly account for human errors. Still, you're not protected if you're not using the systems and enforcing the policies correctly.
---
Solution
Keep security at the front of your organization's thinking by practicing specific incident responses.
As with addressing the human factor, the key here is training. Experiencing mock security threats primes all personnel to retain the security training that will save them and your facility in case of any actual incident.
Many details can get overlooked designing new enterprise security programs. But with a small amount of extra planning, you can easily avoid these pitfalls.
---
---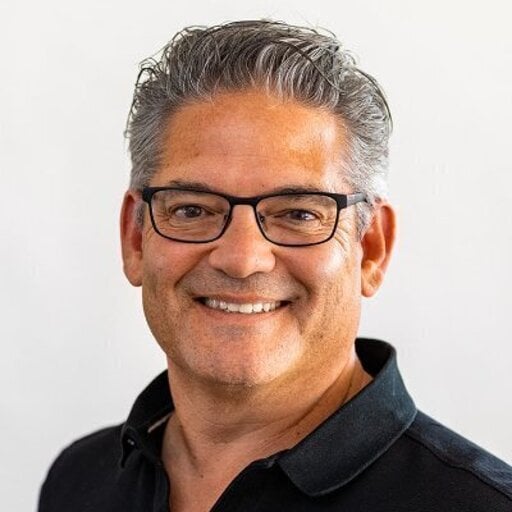 Jay Palter
Vice President of Marketing