Enterprise security threats continue to evolve, and it seems like it's happening at an ever-increasing pace. Enterprise security solutions seem to be changing faster too. So we're doing a mid-year update of our Access Control trends piece now that we've had a chance to see how 2018 is progressing.
Here are breakdowns of the hottest trends in access control and physical security that we see for the second half of 2018 into 2019, and insights on how you should handle them.
1) The Next Wave of IoT
The Internet of Things (IoT) has been on security professionals' radar for a few years now. In short, the IoT is the latest generation of commercial and residential products with embedded network connections. Think thermostats that email you when the kids turn up the heat, or high-security key rings that trigger alerts if they pass a perimeter.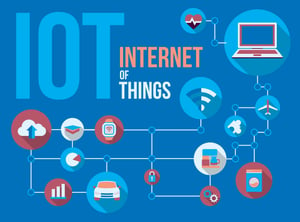 Narrowband IoT (NB-IoT) is the next development in this area, and is designed to run outdoors, on existing cellular data networks or other 'wide area' network. This will take IoT beyond the wired connections and WiFi hotspots it's currently bound to. Anywhere there's cell service or other wide area coverage, soon there will be NB-IoT devices.
This isn't going to be a fad. Research firms Gartner and IMS Research have independently surveyed IoT usage. Already 8.4 billion IoT devices are in use globally. That figure is expected to more than double by 2020, with those firms' estimates ranging from 20 to 34 billion unique devices in use.
NB-IoT: Security Implications
NB-IoT technology has major implications, most obviously for asset and people tracking which now won't be restricted to indoor facilities. Large multi-building or even multi-site facilities can have unified security management and tracking.
But then there will be external NB-IoT devices brought into your facility, which likely will require heightened management. Could previously remote security threats be carried right into your facility? Could threat devices interfere with your own networked systems, traditional and IoT?
2) Big Data in Security
It's no longer just data, but Big Data that's going to revolutionize business. There's a lot of buzz around it, and it sounds vague, but 'Big Data' literally just means a very large amount of electronic data, usually collected from a very large number of sources, like an IoT network. (Are you noticing a trend in this Trends piece yet?) What's unique about it is the computing power now exists to run analyses on these very large data sets and identify patterns and trends, many things we previously would have missed.
Big Data: Security Implications
There are a lot of avenues for Big Data use in security operations. Data collected from networked access control systems could be run through powerful analytics to identify hidden trends, for example. Are certain personnel consistently late returning keys? You can take action and improve operations. Does one person return all keys on time, except for one particular key always on a particular day of the week? You might have identified a security issue.
Small changes in behavior that are missed by human observation or simpler security systems now become visible.
3. Convergence Continues
Security convergence. We're twenty years on from the push to merge physical and network-based security systems, but now the sudden appearance of IoT devices on the market may truly be forcing the issue. IoT tech will be both a tool of, and a threat to, enterprise security systems and infrastructure. Now it's just a question of how we respond.
Convergence: Security Implications
This is a whole topic in itself. Security offices are going to need to maintain a leadership role in organizational planning as technology convergence widens their purview. They must ensure that security concerns don't take a backseat as their organizations push for new technologies or business practices. They must also ensure that their own security systems don't become an entry point for hackers.
4. Regulatory Updates & Reform
Regulatory changes have increased across North America in the last several years, with even bigger changes expected on the horizon.
Some examples:
In the utilities sector NERC is looking to tighten many of their standards, most notably management of mobile electronics like laptops and tablets through better 'cyber hygiene.'

The gaming industry is expecting growth and upheaval with more than a dozen US states likely to legalize sports betting in the wake of a recent Supreme Court verdict. New sports gambling venues are going to need to meet compliance standards and new, unique security needs.

The US manufacturing sector is also expected to see near-term regulatory reform with potential changes to OSHA and EPA standards. As their operations evolve their security measures will need to stay up-to-date.
Regulatory Changes: Security Implications
Organizations should look to target security practices that are not just highly flexible, but scale-able as well. Regulatory and market upheaval appear to be the norm in many sectors for the near and midterm, and positioning your organization's security to adapt to whatever comes its way will be critical.
The pace of change in the security industry is only going to increase. Stay in touch to learn how Real Time Networks is keeping ahead of the curve.
About the Author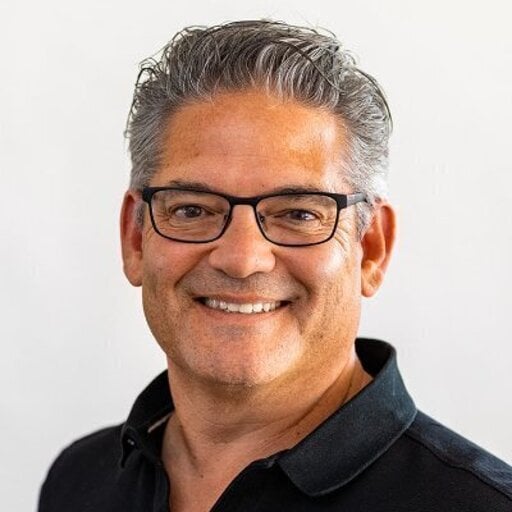 Jay Palter
Jay Palter, VP of Marketing