Federal and local governments have issued a wide range of public health guidance to prevent the spread of COVID-19. But it has largely been targeted at individuals. Guidance for businesses hasn't been as forthcoming.
This is an urgent problem. Businesses need to implement new policies for managing sick workers now if they want to safely reopen. The situation is especially challenging for multi-site organizations that will need to operate under multiple sets of local public health regulations.
Based on input from Angelo Carofano, Executive Vice-President and Chief Financial Officer at Workplace Medical Corp., we've found the best course of action is to implement a three stage COVID-19 response framework tailored for your business's specific concerns. Your framework needs to cover how to:
Prevent

Infections

Respond

to Outbreaks

Return

Staff to Work Safely
Having a Framework Calms an Organization Down
There is a lot of anxiety in the business world right now due to organizations simply not knowing what to do about COVID-19. Some businesses might be worried because they don't know whether there are sick employees in their workplace. Others are worried because they don't know what to do once they learn an employee is sick.
When you implement a framework for consistent response it has a calming effect across the entire organization. Sick staff are both removed from the workplace faster and returned faster. This improves their health outcomes, keeps productivity as high as possible, and allows you to consistently manage every single case that comes in. Done this way, you won't have team managers applying different standards, potentially opening your business up to discrimination claims.
Use an Absence Management Policy Covering Three Stages
COVID-19 is a medical condition, but the goal of your response plan should be to 'demedicalize' the problem within your organization. If you can identify potential infections early and fast, sick employees can be removed from your facility to get direct medical attention. Then your business can just manage that employee and not their medical condition while they're out and when they're ready to return to work.
As with most safety and security programs there is no one-size-fits-all plan you can use for COVID-19 response. Constant updates to Federal and local-level regulations make this a challenge, as do the different physical restrictions imposed by each business's facility and differences in existing human resources policies.
COVID-19 is a large enough problem that businesses will want to take a strategic approach to their response. So if you haven't already involved senior leadership in your planning, now is the time to do so. COVID response plans will likely involve purchasing and organization-wide changes to ensure the business survives for the long haul.
Here is what you need to consider as you develop your three Prevent, Respond, and Return stages of your response framework:
1) Prevent
The best way to prevent COVID-19 in the workplace is to put in place appropriate strategies that mitigate the risk of contagious employees entering your workplace. Prevention strategies for your business might need to include:
Corporate COVID guidelines

COVID Screening assessments

COVID supervisor and employee training

Company Wellness Programs and Sponsored Immunization

Return to Work and Accommodation guidelines amended to include COVID-19
At minimum your health and safety training should make the entire organization aware of how your COVID-19 response framework will operate. It should also ensure that every employee is aware of the most common COVID-19 symptoms. This will enable employees to self-screen for potential infections before they even travel to your workplace.
You will also want to implement a system for identifying potential infections at entry points to your workplace. For the duration of the COVID-19 pandemic, for example, you will want to screen employees for elevated temperatures. You can accomplish this by staffing entry points with temperature screeners equipped with thermometers. You can also deploy automated temperature screening systems that will work unstaffed. These might be a better option for longer term health and safety planning as they can also function as biometric access control points if their temperature screening component isn't needed.
---

---
2) Respond
When an employee is reported sick, either self-identified at work or by temperature screening, your policy needs to clearly trigger response actions that everyone knows how to follow. The identified employee needs to be immediately removed from the workplace. This can mean sending them home, directly to a medical provider, or isolating them on-site for further action.
Make sure to decide now what physical spaces are available if you need to isolate potentially infected employees on site. Don't wait for potential outbreak to occur to think this through. Local governments often restrict how isolating employees are to be handled, so also make sure to research what regulations might apply here.
Your Respond stage policy should include a process for sending employees home and triggering all necessary administrative actions, like contacting human resources and occupational health providers to coordinate employee follow up. If employees aren't efficiently tracked while they're out sick they won't smoothly transition to the Return stage.
3) Return to Work
Costs to the business increase the longer an employee is absent from the workplace. Often for the employee themselves too. COVID has exaggerated these costs due to the nature of the illness. This is why a process that returns healthy employees to work as soon as possible is so valuable.
In particular, make sure you have amended your return-to-work and accommodation guidelines to include COVID-19.
Workplace Medical Corp. recommends using "company physicians" who are familiar with your workplace requirements to ensure employees are cleared to come back to work from medical related absences, including COVID-19. Family physicians oftentimes are asked to approve return to work without having all the necessary information about a workplace's physical or environmental demands.
Early Intervention Helps Your Business and Your Employees
A framework that responds fast and early to staff illness is best for everyone, especially in the wake of the COVID-19 pandemic. Open and easy to follow policies combined with the latest assessment technology will help your employees return to work, and to health, as fast as possible.
Contact Real Time Networks today for more information about temperature screening solutions.
Workplace Medical Corporation is an occupational health and absence management company operating throughout Canada and the United States. For more information visit: avoidableabsences.com
About the Author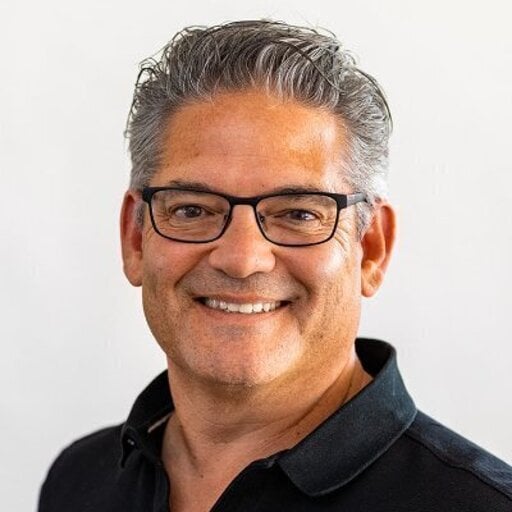 Jay Palter
Vice President of Marketing
Jay oversees marketing and strategic partnerships at Real Time Networks and has over three decades of experience in leadership roles in the financial services and technology industries.