Historic Buildings, Modern Problems
Aloft Liverpool located in city center Liverpool, England had a lot going for it. In just five short years it had established itself as a boutique destination hotel in an up and coming corner of the City Center district. Within walking distance of museums, concert halls, Liverpool's Conference Center, and the scenic River Mersey, Aloft had turned the deteriorating Royal Insurance Building and surrounding area into an attractive mixture of "history and modernity," as they liked to say.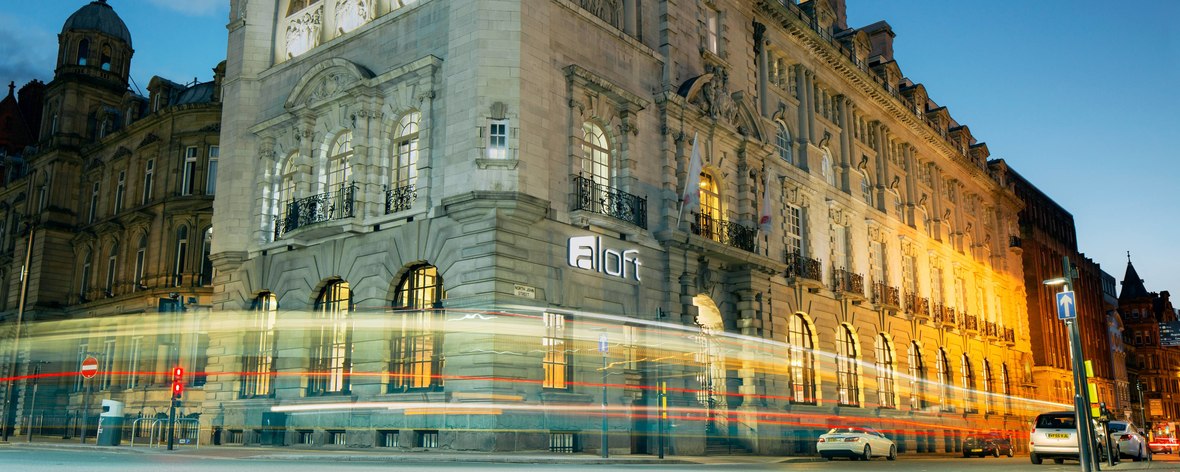 Upon opening in the renovated historical building, they had high-speed WiFi, rooms with a view of the Liverpool skyline, a Michelin-recommended bar and restaurant, rave reviews, and a steady stream of bookings.
Not All Smooth Sailing
But despite all they had going for them, some day-to-day operational and key management challenges were cutting into their revenue. One of them, as Aloft General Manager Takis Melitsiotis put it bluntly, was "we needed a new process for our keys, as our manual system wasn't efficient or productive enough for us."
Melitsiotis, like many other hospitality managers, saw his team spend too much time keeping track of all the physical keys necessary to run a hotel in a renovated historical building.
"A lot of time was wasted," while they were trying to serve their guests he said. Supply closet keys would go missing, and housekeeping staff would need to track down a duty manager with the master. Or guests would be left waiting while customer-facing staff hunted for a key, because someone had simply forgotten to log their sign out. "Keys were accidentally going home with staff," Melitsiotis added, leaving on duty staff in the lurch and sometimes unable to meet a guest's need.
Contacting Real Time Networks
Their need was clear. "We wanted an audit trail of who had what keys when," Melitsiotis said. So he reached out to Real Time Networks UK. After researching Aloft Liverpool's needs, the local representative came to see Melitsiotis and his team with a detailed presentation.
He laid out everything the Aloft team needed to know about Real Time Network's KeyTracer key management system. They discussed exactly how the system could be tailored to the unique challenges that the Royal Insurance Building presented Aloft.
"Richard at Real Time Networks was a great help," Melitsiotis said. "Happy to arrive with a unit to demonstrate, and he always provided timely responses to questions. A real professional."
Identifying a Solution
There were many variables to consider. The layout of the historic Royal Insurance Building posed some unique challenges for where they could fit stock key cabinets. A custom-built solution was going to be necessary. Melitsiotis was also looking for a key management system that would give Aloft as much value as possible over a long lifecycle. Many of the modular options available on the market did not seem to carry that value.
After reviewing the systems available, Melitsiotis decided that a customized KeyTracer solution was the clear best choice. In particular, he was impressed with the system's durability and the range of features possible in a system that was also custom-designed to fit their space and the needs of their business.
Seeing Immediate Results
As blunt as he was about their challenges, Melitsiotis was equally up front about Aloft's results using KeyTracer. "We haven't misplaced a key since the installation!"
Aloft staff no longer wasted time tracking down duty managers to get the keys they needed. They could authenticate themselves and log a digital 'paper trail' at their KeyTracer terminals in much less time. "Almost no administration required. Once setup it takes care of itself. It's increased productivity and [improved] guest service as we always have access to keys," Melitsiotis said.
"The training and commissioning [processes] were professional and flexible," he added, and further praised KeyTracer's intuitive interface. "Staff who had never used a key management system had no problems learning [KeyTracer]."
One of the biggest selling points for Melitsiotis was that the KeyTracer key fobs carried a lifetime guarantee. The fobs use solid state RFID technology with no moving internal parts. No maintenance or cleaning is required. He felt that KeyTracer was clearly a "quality system that will last for years."
Now with their keys better secured and their workflows improved, the future looks even brighter for Aloft Liverpool.
About the Author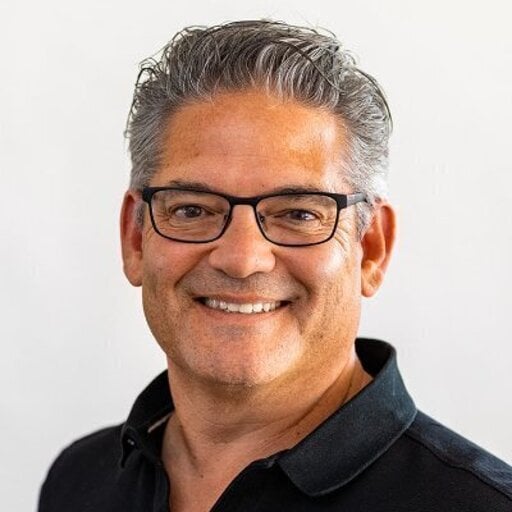 Jay Palter
Vice President of Marketing
Jay oversees marketing and strategic partnerships at Real Time Networks and has over three decades of experience in leadership roles in the financial services and technology industries.