The best way to protect your business against emergencies is with preparation. Emergency situations can happen unexpectedly and at any time. Your staff—especially your emergency response team—needs to divide its attention among a large number of equally important tasks, like first aid, emergency shutdown procedures, and even basic roll call of evacuees.
If you have a large staff, host many visitors and contractors, or have a large and complex facility, maximizing everyone's safety and the safety of your business in emergencies can be incredibly challenging. In many of these cases, preparedness is the only thing you'll be able to rely on. But with that careful planning, organization, and investment, you can save lives and save your business.
Emergency Preparedness Requirements
The US and Canadian governments mandate emergency preparedness for businesses slightly differently, but both keep healthy standards. In the US standards are set by OSHA, the federal Occupation Safety and Health Administration. In Canada the majority of business safety requirements are set at the provincial or territorial level, with a smaller, federal Occupational Health and Safety (OH&S) administration responsible for some regulated industries.
Both maintain standards for emergency response to such situations as floods, hurricanes, fires, chemical spills, and workplace violence.
Any one of these events could have catastrophic effects on your business, and the lives of your staff and their families. Preparing your business is not only the right thing to do for them, it makes fiscal sense for your business too. Government studies have found a strong return on investment for emergency preparedness, with four dollars saved during emergency events for every one dollar invested in preparedness.
One option your business has available to aid in your effective, efficient emergency response is an automated roll call and mustering system.
Automated Roll Call & Muster Systems
Automated systems allow minimal action from your staff to get complete information on your personnel's whereabouts during both drills and actual emergency situations.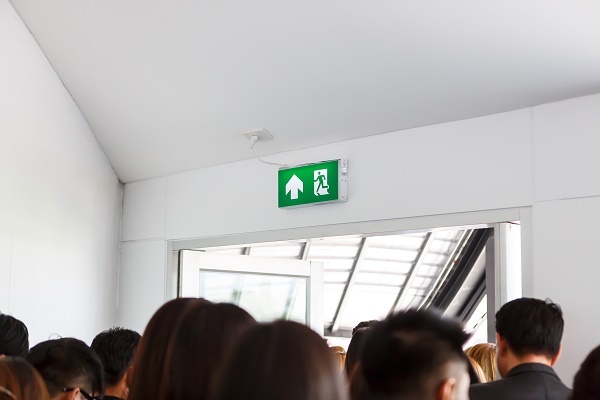 These systems gain their efficiency through wireless technology such as Radio Frequency Identification (RFID), which boasts a reliable range of up to 50 meters. This technology is similar to that in many wireless access control services. So as your badge-wearing personnel approach checkpoints and muster points they're automatically logged without any staff action necessary. This provides maximum accuracy in your roll call, and immediate last-known location information for your business's designated emergency coordinators and emergency responders.
Systems like this are particularly valuable for companies with either many employees or a large or complex facility. So companies in manufacturing, refining, or other sectors where large-scale location detection and evacuation might be necessary will find these particularly attractive.
Benefits of Automation
Evacuation and mustering plans by their nature need to be customized for each individual business. Fortunately, they're very amenable to digital solutions, as the underlying evacuation process and best practices remain the same regardless of your facility, risks, and many operational requirements.
They also automate many of the required components of emergency preparedness plans, and are beneficial for all stages of emergency operations. From planning and drilling through emergency situations themselves.
Before Emergencies
If you're doing initial planning or revising for your business's emergency preparedness it can help to account for your mustering systems features. Your designated emergency wardens do not need to visually check in all personnel, which frees them up for other activities and coaching during drills.
When planning your evacuation assembly spaces, you can consider anywhere safe and sheltered and still benefit from automated mustering. Unlike other wireless technologies, RFID won't interfere with emergency responder radio communications.
As with all emergency training, drilling and familiarizing yourself with your muster system before an actual emergency can help your staff use it most effectively and efficiently when one does occur.
During Emergencies
When emergency situations are unfolding, the last-known location tracking becomes invaluable for your company's emergency coordinators to account for staff. These systems aid wardens who might need to sweep your facility. Or identify and track essential personnel who must remain in the facility to shut down critical business operations.
Muster systems can be equally valuable for managing shelter-in-place emergency events involving workplace violence or other human threats. Last-known location detection can aid security personnel with identifying staff locations, and aid in lockdown or all-clear decision making.
In all of these scenarios managing on-site visitors and contractors also becomes much easier. These individuals will be least familiar with your company's preparedness plan, and most likely to neither adhere to expected evacuation routes nor find muster areas.
After Emergencies
Last-known location features continue to be useful for any search and rescue operations that must be conducted. Getting rapid, accurate information on who is where in your facility allows responders to set better priorities with increase the chance for successful rescues.
Medical personnel and your management team can also access staff emergency contact information loaded into the system.
Automated systems bring you peace of mind when you need it most. They offer a host of features to help keep your staff safe in emergencies, and help your staff protect your business. For many organizations they are a smart, effective investment for one of the most critical aspects of their business management.
About the Author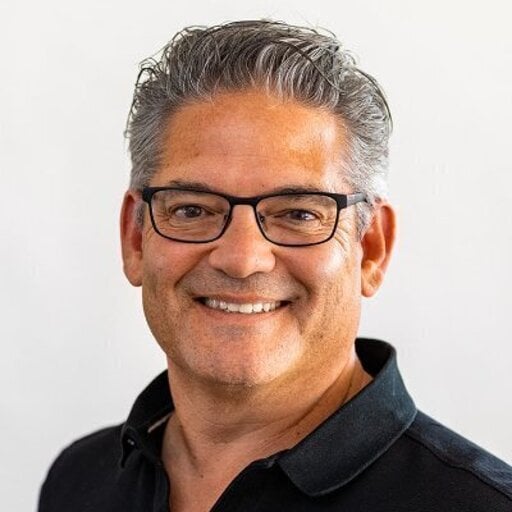 Jay Palter
Jay Palter, VP of Marketing