Mobile electronics have become essential equipment in many business sectors. From consumer off-the-shelf electronics (COTS) to industry-specific handheld devices, you'll see some kind of mobile device used in almost every business setting. All of these expensive, fragile electronics require reliable storage and management.
There are many different management systems offering a broad range of features on the market today. Each claims to be the right choice for niche needs. In this article, we'll clarify the challenges many organizations face in managing their mobile devices, show you the best way to approach the buying process for these systems, and identify five key features you need to evaluate as part of that process.
Consider these common mobile device management challenges.
At first, many companies try to get by without a management plan for their mobile devices. But as usage scales up to dozens, even hundreds, of devices in use simultaneously, manual management's inefficiencies become apparent.
Understanding your company's specific device management challenges will inform your planning and purchasing. We often see organizations overlook three particular issues when they first deploy mobile devices:
Security
Mobile devices are valuable targets for theft. Petty criminals want them for their resale value. Hackers also want them to gain access to your central network resources.
Distribution
Manually distributing and tracking mobile devices is incredibly time-consuming. Manual tracking also creates many opportunities for human error to spoil the quality of your data. If you want to gather valuable data about how your staff uses your devices, you'll need to accurately track:
Who has which devices
Where those devices are used
When those devices are expected to be returned
Whether the correct devices are deposited in working order
Maintenance
All mobile devices require regular servicing and updates. You need a maintenance schedule and efficient means for rotating device use so that maintenance doesn't disrupt the flow of work.
Define your goals for purchasing a mobile device locker.
If you're looking to purchase a mobile device management system, don't just jump at the first option that presents itself. Instead, start by outlining your goals for buying a mobile device locker. Think about what your priorities are, which may include:
Improving Operating Efficiency
Automated device management systems streamline many time-consuming processes. Signing devices out and back into the storage system takes seconds. Built-in charging ports ensure mobile devices are always ready.
Smart management systems can rotate sign-outs so wear and tear is distributed across your entire inventory. Inventory managers don't have to track complex rotations. Users won't just sign out the last-returned device over and over again.
Reducing Costs
Centralizing your management and control can reduce the total cost of ownership (TCO) of your laptops and other mobile electronics. Labor costs drop. Efficiency gains boost productivity.
Automated management systems have also been shown to reduce equipment losses. They can issue alerts the instant a device is late for return. The sooner searches for misplaced equipment begin, the more likely they are to be recovered.
Increasing Accountability
Using an automated system eliminates the possibility of human error creeping into inventory management. Every transaction is accurately recorded. Alerts go out the instant a device might be lost.
Most mobile devices carry corporate data, so not only will a loss incur direct replacement costs, but it also can incur considerable remediation costs. If you work in a sector with strong privacy and security regulations, making users more accountable for preventing mobile device losses protects your broader organization from severe penalties.
Evaluate these 5 features in mobile device lockers.
You're in an excellent position to evaluate different mobile device management systems once you've set your organization's priorities. Here are five key features every business should assess in the device management systems they consider.
1. Flexible Configuration Options
Look for systems with a modular design that allows you to mix and match the compartment types you need. You not only need to size a system to fit your inventory, but the physical storage system also needs to fit within your floor plan.
Your storage system should strike a balance between security and usability. Some organizations may want to encourage ease of use with transparent doors. Others may want better security with full metal ones.
Lastly, don't forget to evaluate features for storing electronics. For example, look for systems with built-in charging ports and proper ventilation. Look for systems with a battery backup that allows them to continue operating and charging devices in the event of a power or network failure.
2. Content Surveillance
Asset tracking inside a storage system is called content surveillance. These tools identify each asset stored in a system—even if multiple items are stored in a compartment or if they're in a hard case.
Content surveillance improves accountability by verifying that the correct asset is taken or returned when a user logs a transaction. The system can log irregularities in a report or send an instant alert to managers if there is an issue with a sensitive piece of equipment.
Often, wireless radio frequency identification (RFID) tags are used to perform content surveillance. Wired USB connections are also used for devices such as laptops.
3. Workflow Automation
Look for systems built using smart technology. Smart technology can manage itself and its environment based on data collected from embedded sensors.
For example, a user might say they're signing a laptop holding regulated data back into the system, but content surveillance sensors record a different laptop was returned in its place. The smart storage system can then issue an emergency alert to a compliance officer of a possible regulatory breach.
Smart systems are useful for managing day-to-day issues as well. For example, if a user returning a handheld device reports a technical problem, the system can prompt them to place the device in a specially designated maintenance locker. An automatically generated message to technical support then notifies them of the issue and confirms that the device is waiting for pickup.
4. Process Control and Improvement
You can also improve the consistency and reliability of your company's operations by automating device management. Mobile device lockers lock down every device by default. You can set devices to only be available to specific users at specific times.
Locker management portals can give you a real-time view of who has signed out which devices, when they're expected back, and any previously reported issues. Many hotels now deploy tablets to housekeeping staff with process control apps that help coordinate room cleanings. The apps, tablets, and device management system in which they're stored work together as a unified platform to ensure every staff member has the information they need and is working effectively.
5. Access Control
Evaluate the authentication options available in each locker system you consider. Strong access control for mobile devices protects both your company's physical and digital assets.
If you're already using an electronic authentication system elsewhere, look for a locker system that can integrate with that. If you need a new authentication method, standard options to consider include PIN codes, swipe cards, mobile phone apps, and biometrics such as fingerprints or iris identification.
Access control is another security area where you look to balance protection and usability as well as cost. More secure access control methods, such as biometrics, tend to come at a higher price point. Consider which options strike the right balance of security, usability, and price for your environment.
Use a simple evaluation process to help you make the right investment.
Choosing a mobile device locker for your organization shouldn't be a quick decision. But it isn't an impossible decision to make either.
To make a confident, informed decision, all you need to do is start by setting your priorities. Then you can evaluate different options on the market for the five key features we've identified here. Look for the system that best fits your needs in each category.
To learn more about deploying a mobile device locker system, check out our e-book, Increasing Efficiency and Decreasing Costs with Mobile Device Management: A Step-by-Step Guide.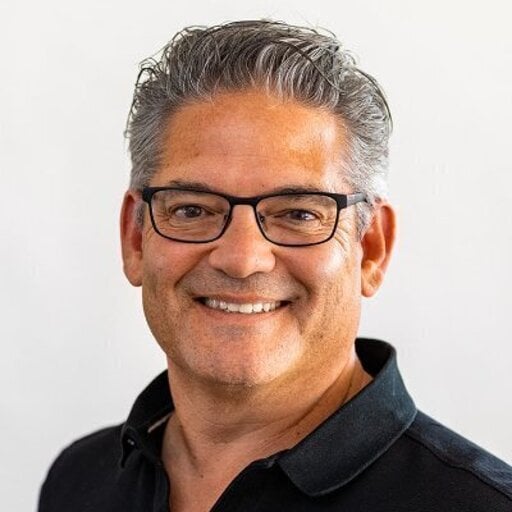 Jay Palter
Vice President of Marketing