We always like to remind people that Real Time Networks tracks more than key control—eliminating the cost and risk of managing keys for companies, campuses, correction facilities and more. We're also committed to protecting all your secured assets—from weapons to electronic devices to two-way radios.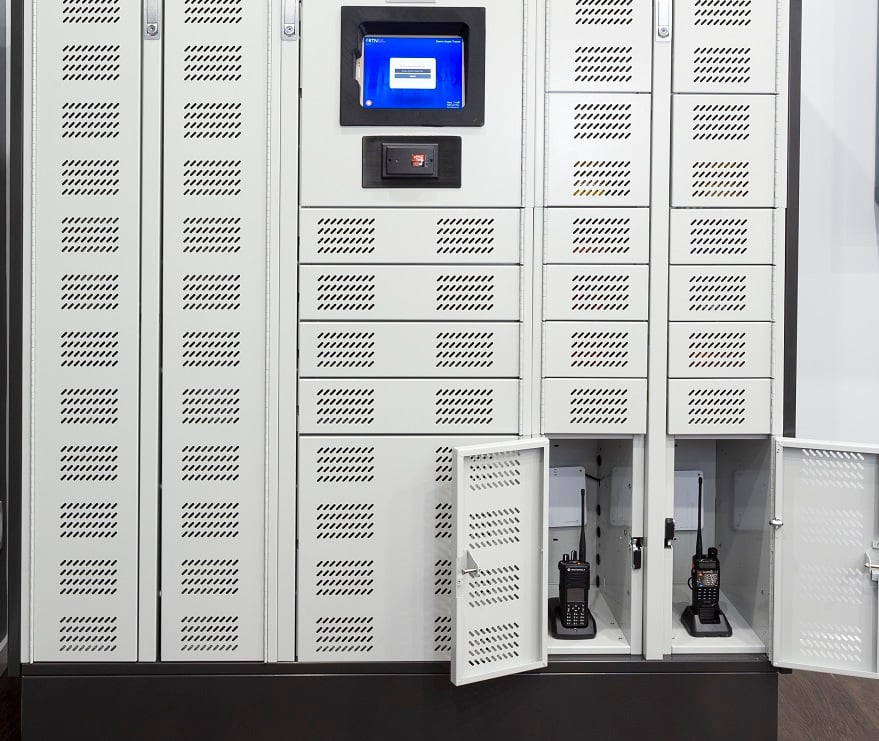 Two-way radios, or "Walkie talkies", are still the way most organizations—both large facilities, campuses or many buildings, and smaller facilities alike—stay in touch with their guards and other personnel in day-to-day operations. Controlling access to and tracking two way radios is as important as maintaining the security of master keys, access to valuable assets or restricted areas. The same principles apply. You want to know who has taken which radio and when, and whether it was returned before the user leaves work.
Our electronic radio lockers manage issuing and returning radios, in exactly the same way it handles keys. The RFID tag only lets someone take the radio that's assigned to their log in. That same tag automatically unlocks the cabinet and allows the return of the radio at the end of a shift. All without having a guard to monitor, supervise or log the event.
What's more, Real Time Networks delivers functionality that's exclusively designed for radios. Our radio lockers contain power charging units so you can be sure that each radio is fully charged when it's checked out for a day's shift. And if it's not? Real Time Networks has you covered there too. You can configure a daily rotation schedule, so that the most recently used radios can't be checked out until they've been in their chargers long enough to ensure they're fully charged.
A radio in a charging station for too long can become overheated, causing damage to the power supply and even the radio itself. Not with Real Time Networks radio lockers. Our lockers are equipped with a passive cooling system that prevents overheating no matter how long the radio is in the charger.
Anyone can build a locker and then brag, "oh you can put anything you want in it." But here's the thing. Real Time Networks is the only system that allows you to apply the full power of automated management to your radios. From checkout to check in, from charging to maintaining proper temperature control, Real Time Networks ensures your radios are fully part of your asset management system.
About the Author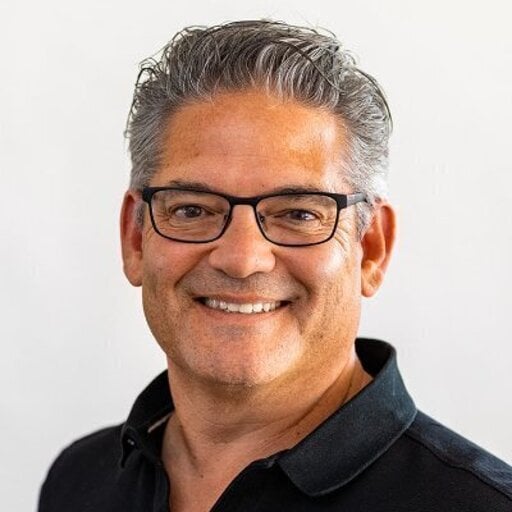 Jay Palter
Jay Palter, VP of Marketing