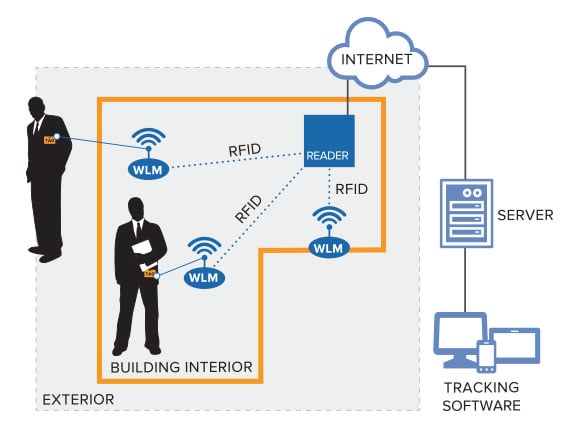 Real Time Location System for Keys & Assets
Whether you're controlling gaming, facility or vehicle keys, our Real Time Key Location System can help make key control easier. This solution allows you to quickly locate lost or missing keys, and provides real time information on who has which keys, how long they've had them in their possession, where they have been taken, and provides real-time SMS alerts when the keys are taken outside the facility.
Real-time alerts: Automatically generates and sends alerts to a computer or smart phone if a key is taken out of authorized area or out of facility.

Multiple Security Zones: Easily set up multiple security zones for automated tracking of keys.

Quickly locate lost or missing keys, prevent key theft and security breaches
Key Exit System
Prevent key theft and security breaches using our Key Exit System. This system uses RFID technology to send locational data to wireless receivers strategically located throughout a facility, including door exits. It will notify you immediately and activate an alarm if a key is being taken outside of an authorized area or outside of the building.