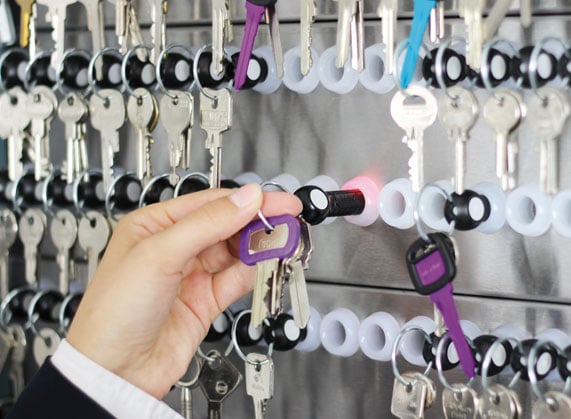 Key Tracer, a division of Real Time Networks, offers a maintenance-free key control and management solutions to provide full access control over keys, buildings, vehicles, firearms and other assets in need of safekeeping. Key Tracer uses RFID technology for secure and contactless data transfer. Each system is completely customizable to meet each industry's unique requirements. The system ensures that users can only access keys that are assigned to them, locking all other keys in place to prevent unauthorized access to keys, all while keeping a log of all key removals and returns.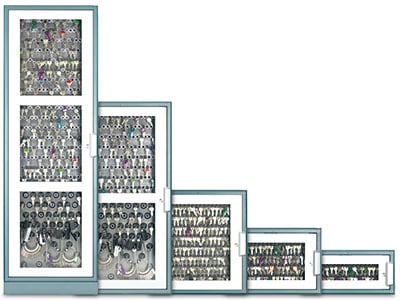 Electronic Key Cabinets
We offer a scalable modular system with flexible panel options. Every key cabinet is custom-built according to each customer's specific requirements using a combination of different cabinet sizes and panel options. To gain access to the cabinet and keys, there is a choice of control terminals that include an integrated smart card reader, allowing customers to make use of their existing proximity access control cards, PIN or biometric.
Click here to learn more about our electronic cabinet options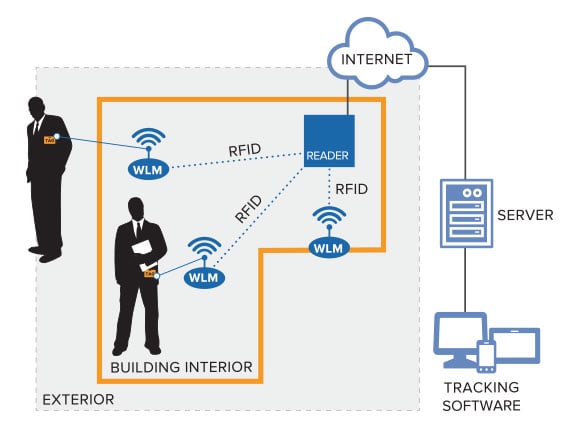 Real Time Key Location System
Whether you're controlling gaming, facility or vehicle keys, our Real Time Key Location System can help make key control easier. This solution allows you to quickly locate lost or missing keys, and provides real time information on who has which keys, how long they've had them in their possession, where they have been taken, and provides real-time SMS alerts when the keys are taken outside the facility.
Real-time alerts: Automatically generates and sends alerts to a computer or smart phone if a key is taken out of authorized area or out of facility.

Multiple Security Zones: Easily set up multiple security zones for automated tracking of keys.

Quickly locate lost or missing keys, prevent key theft and security breaches
Key Exit System
Prevent key theft and security breaches using our Key Exit System. This system uses RFID technology to send locational data to wireless receivers strategically located throughout a facility, including door exits. It will notify you immediately and activate an alarm if a key is being taken outside of an authorized area or outside of the building.
Gravity Digital Key Tracking Device
Never Risk Losing Master Keys or Access Cards Again
GRAVITY is the first and only industrial-grade, digital key tracking solution that automatically preempts master key separation and loss - with absolute reliability. Now you can rest assured of never having to experience a card/key loss event and its costly aftermath.