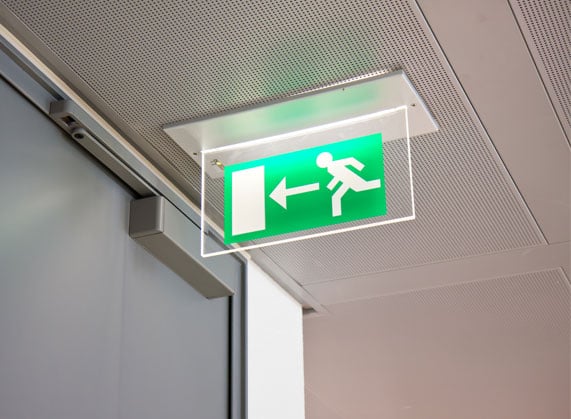 Emergency Mustering Solutions & Automated Roll Call
Real Time Networks Mustering Solution uses indoor positioning systems to provide real time location information and solves the problems of having to perform repeated manual checks and roll-calls. Real Time Networks Muster is a complete solution that is configured to match a company's evacuation procedures. In the event of an incident requiring evacuation, including practice, our system automatically identifies each member of staff, including visitors and contractors, as they approach the muster point.
Real Time Networks drastically reduces the time taken to complete the roll call and identifies and locates non-mustered personnel. In contrast to existing manual Assembly/Muster Point strategies for process and other industries, our solution automates the process and records the mustered staff automatically, quickly and easily.
Detects that staff and registered contractors have exited the workplace

Automatically registers the presence of each staff member as they approach and arrive at each Muster Point

Provides the roll call of assembled and missing staff

Uses secure and reliable personnel active tags that cannot be switched off

Each individual is identified and reported to the designated management personnel

Updates the roll call as personnel reach each Muster point in real time

Provides valuable information on the last known location of any missing staff members
How it works
Each employee is issued with an RFID personnel badge, each badge transmits a unique Radio Frequency Identification RFID signal which uniquely identifies them. The RFID tag transmits the ID up to 50 meters. Our active RFID readers are positioned at each building entrance/exit. Each RFID reader has a unique ID which identifies the location to the system, which is how it continuously provides information of the position and movement of personnel.
Uses secure and reliable personnel active tags that cannot be switched off

Easy to deploy, out of the box solution

Fully extendable across small, large and multiple sites

Roll call and personnel location data accessed via laptops and smart devices