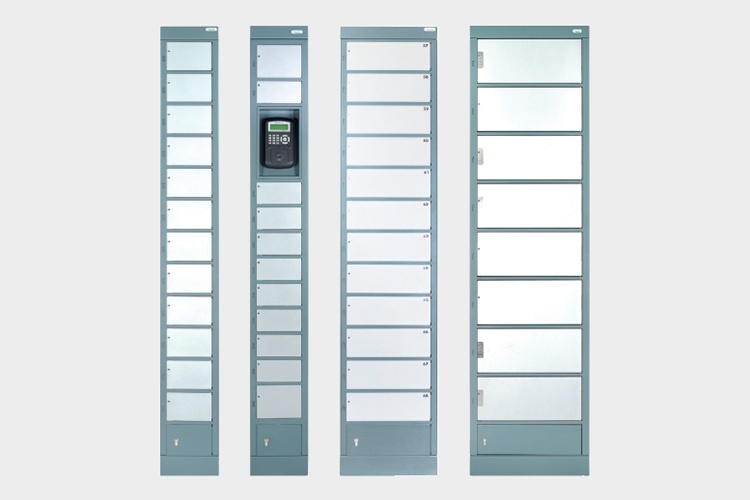 Key Tracer Electronic Asset Lockers
Eliminate time-consuming asset issue-and-return record keeping, and prevent loss or misplacement of valuable assets with our Electronic Asset Lockers. Our customizable and modular electronic lockers use contactless, RFID technology to control access to firearms, communication devices, laptops and other valuable assets. Only authorized users can remove or return an item from an electronic locker.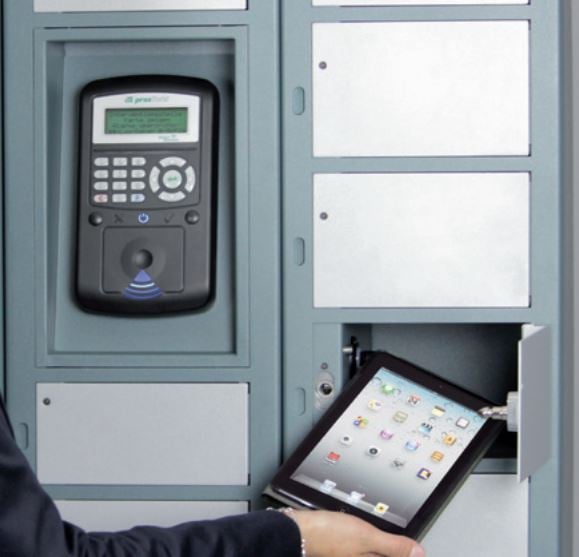 Key Tracer Asset Management Solutions
Key Tracer, a wholled owned division of Real Time Networks, sells and supports industry-leading key and asset management solutions. Our solutions use RFID technology making asset issue and return faster, eliminating user error and creating an audit trail of all transactions.
Our electronic asset lockers allow organizations across many industries to secure and control access to a range of valuable assets.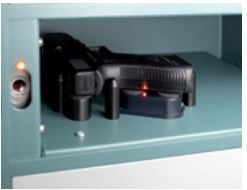 Electronics: Access-controlled compartments, RFID identification and charging docs for tablets, iPads, smart phones, laptops, data collectors
Valuable assets: Evidence kits, narcotics storage and other valuables.
Weapons: Access-controlled compartments and. RFID reader in every compartment identifies the contents, modular system design for custom configuration, 18-gauge steel lockers, power failures are covered by a built-in backup battery.
2-way radios: Radio set and hand-held charging compartments with passive cooling system to prevent device overheating.
Features and Benefits
Prevent asset loss or misplacement

Eliminate time-consuming asset issue and return record keeping

Restrict access to each item by individual user. Choose from multiple authentification methods, including PIN code, card access, fingerprint or facial reader

Real time transaction recording

Full battery back up

Real time alarms and email notifications
Easy to use web-based software
Web-based application supports administration across multiple locations

Emergency operation mode - all lockers remain operational even in the event of a power or network failure.

Custom reports and alerts

Export and/or email reports in any format
Contact us for a demo, and risk-free, no-obligation price quote