Key Management Systems are designed to keep your keys safe and secured. However, the main issue with many keys on the market is that they rely on metal contact. These attract rust, grime dust... and after hours of daily use... I'm sure you can imagine how well they work.
Real Time Networks will be at G2E 2018 at Sands Expo in Las Vegas from October 8th – 11th, demoing our adaptable key control systems for the casino and gaming industry. This year's Global Gaming Expo will feature hundreds of exhibitors and educational sessions. It's one of our favorite venues for sharing the latest casino security technologies.
Come Talk to Us About Staying Ahead of an Evolving Industry
Experts are forecasting continued growth for the gaming industry. That's good for the industry as a whole, but when that growth is driven by new competitors, you need to make sure your casino keeps its edge.
That means smarter cost containment and even more efficient operations. Real Time Networks' advanced key management solutions help you do that. Our key exit and location solutions work both with our key cabinets when you need an all-in-one key management package installed, or they can integrate with your existing key cabinets to give you a host of powerful, new key alarm and location features.
Learn About Advanced Casino Security Technology
Come find us on the G2E exhibit floor and see how these location-based technologies work. They're designed to support each other and the way your casino operates.
Reliable Key Control Cabinets
Electronic key cabinets are necessary for efficient operations, automating what might otherwise be cumbersome and error-prone tasks.
With electronic key cabinets you can automate regulatory compliance with built-in key access rules. For example, restrict employees at the cabinet from simultaneously signing out both drop box content and release keys.
Powerful Key Exit Systems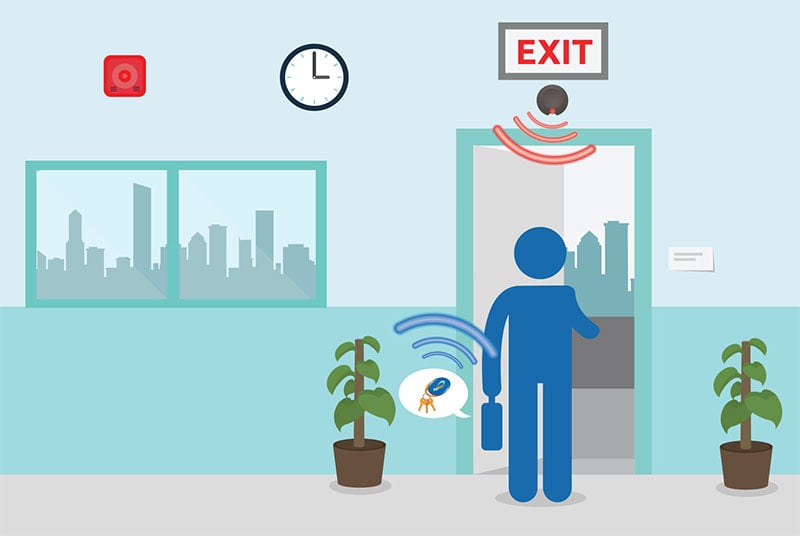 Real Time Networks' key exit and location solutions work on a wireless sensor network. It's distributed throughout your facility to detect key movements. The system is contactless, reducing wear and tear, which means reduced maintenance costs.
We recently profiled a casino that found adding one of our key exit systems enhanced many of their operations.
Exit systems protect your assets by extending your control beyond just key transactions at the cabinet. They give you control over keys out in your gaming venue. You get to see how, where, and when keys are used to access all of your financial and gaming materials.
Set Exit Alarms
You can configure custom alerts. So for example, staff get a text alert if they accidentally leave your game floor without returning a slots key. Or it alerts management if that staff member approaches an exit. Never worry about needing to re-key slots or other games, drop boxes, or even more sensitive assets due to simple human error.
Define Security Zones
With our key location systems you can customize security zones throughout your casino. For example, you can define a perimeter around your back offices, so counting room keys can never enter your gaming floor or other public-facing areas.
Optimize New Staff Access
Expanding your key cabinets into a full key management solution lets you streamline whole business processes too. KeyTracer management systems can connect to IT and Human Resource systems to automate how you provision new key access. New or promoted employees get their job codes pulled from HR into IT accounts, where key authorizations are already defined by job type. No more manually provisioning at each step.
All of our key systems can automatically generate reports for any set of state or tribal gaming regulations. Reports can include a variety of details, including timestamps, electronic signatures, and tables or boxes accessed. You can set any access irregularities to trigger real-time alerts for management or security.
We're excited to discuss how our adaptable key management systems can give your casino an edge over the competition. Come visit Real Time Networks at booth 1470 at G2E 2018 in Las Vegas, or contact us for a demo or to set up a meeting at G2E.
About the Author
Matt Belo
Matt formerly was the Inbound Marketing Coordinator for Real Time Networks.