2021 proved to be another whirlwind year for us all. Hybrid workforces are now here to stay, smart technology made further in-roads into enterprises and SMEs alike, and a host of new security threats—physical and cyber—made themselves known. We're certain 2022 will be at least as eventful, if not more so.
But before we start the new year, we wanted to pause, catch our breath, and take a look back at the ten most popular articles on the Real Time Networks site in 2021. We've published great content over the years for people interested in developing better safety, security, and management systems, but these were the ones our customers liked the most.
Good workplace safety regulations encourage workers and employers to ensure each others' well-being and financial health. However, workplace safety is often too large a topic for any one individual or team to tackle on its own.
This article explains some of the most important benefits of improving your company's workplace safety program. It also shares some best practices for developing or updating a program at any business.
Many people wanted to learn more about
smart lockers
this year, and we're not surprised. They are powerful, flexible tools for securing your equipment and managing workflows. That flexibility makes them useful for solving all kinds of equipment-related problems across a broad range of industries.
But for companies looking to deploy a smart locker system, we felt they should know a few things before making a significant purpose. This article gives them a better understanding of how smart lockers work, what they can do, and explains how other businesses have successfully used them.
No matter whether you're a seasoned security professional or have just been tasked with developing a new security program for your business, it never hurts to review the essentials. This guide covers everything the reader needs to plan, design, implement, and test a physical security program from the ground up. It's no wonder this was one of our most popular reads of the year.
Biometrics, electronic access control, smartphone credentials, the list of high-tech access control measures got longer in 2021. But physical keys are here to stay, and many of our readers were looking for more information on managing them in an increasingly digital workplace. This article explains how to create a comprehensive key control policy that makes sense for 2022 and beyond.
It seems workplace safety was a popular research topic among our audience this year. Another one of our most-read articles describes how to develop an emergency evacuation plan. One of the key takeaways is that your emergency plan should detail every essential step of your evacuation process and nothing more. Evacuations are already chaotic. You don't want to burden staff with unnecessary details.

Key control was also popular. This article describes how to effectively manage physical keys in the workplace and discusses the many benefits of automating that management process. Automating key management means you always know who has access to which assets at which times, and you enjoy the cost savings and efficiency gains that come with automation.
Remote and hybrid workforces led to many logistical headaches this past year. However, one headache many hadn't foreseen was what to do about the business equipment that needed to move around worksites, and now beyond. This article shared ten best practices for managing equipment workflows. These practices apply to businesses of all sizes and all types of equipment.
A never-ending stream of new threats, new tools, and new ideas keeps physical security in a constant state of evolution. As a result, good security professionals must always be ready to learn and adapt to the latest trends. This article highlights six emerging trends that professionals should pay attention to.
The indirect costs of manual equipment tracking often surprise people once they add them up. Unnecessary losses, human error, and operating inefficiencies quickly eat into work hours and budgets. In this article, we shared our thoughts on how companies could eliminate inefficiencies, reduce losses, and extend the life cycles of their equipment. If your company struggles with any of those three problems, an automated asset tracking solution is often a worthwhile investment.
Law enforcement and emergency services are starting to take a closer look at the benefits of automated equipment management. Shrinking budgets and increased regulations are stretching their workforces thin. Any effective means of reducing workloads carries a great deal of value in these sectors. This article helps purchasing agents in these organizations understand exactly how smart management systems can improve their equipment management and reduce costs in the long run.
We wanted to share many things with our readers in 2021, and we expect to have even more to share in 2022. For example, automated smart management systems are incredibly powerful tools. We know informing our customers about how to plan, buy, and use these systems will have them get the most value out of them.
---
Are you thinking about purchasing a smart asset, key,
or
workplace safety system?
Contact Real Time Networks today to schedule a free consultation
---
About the Author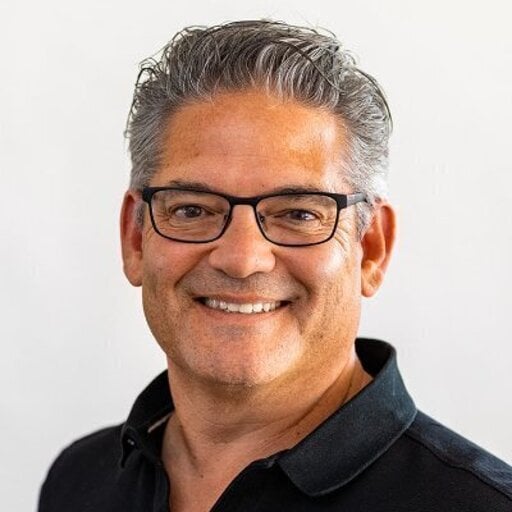 Jay Palter
Vice President of Marketing
Jay oversees marketing and strategic partnerships at Real Time Networks and has over three decades of experience in leadership roles in the financial services and technology industries.