The GSX 2019 conference is almost here. Running September 8th-12th at McCormick Place in Chicago, this could be the largest GSX yet. And this year Real Time Networks is proud to debut a range of upgraded features for our key, asset, and people management solutions. Here are some highlights, but make sure to come see them for yourself at Booth 2153!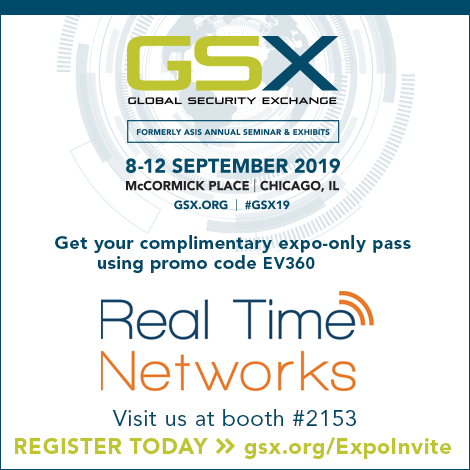 Mobile Credentialing
You asked for it, and now it's here. Mobile credentialing is now available in our AssetTracer and KeyTracer solutions. Employees can now authenticate themselves with their smartphones to sign out keys and equipment. Mobile credentialing also makes it easier to give on-demand or temporary access to contractors, visitors, and students.
We've partnered with Vizpin to provide a secure, encrypted 'keyring' app that lets personnel quickly register their phones with your organization. They will receive virtual credentials that you authorize and decide which keys/assets they can access. When an employee or guest stands next to a key cabinet or asset locker the app lights up and lets them authenticate themselves for rapid access using their mobile phone.
Come check out this fantastic new authentication option for our KeyTracer and AssetTracer systems next week at GSX!
KeyTracer Integrated Video Cameras
KeyTracer key management systems now can be configured with integrated pinhole cameras. They turn on to record all key transactions and are also motion triggered to record attempted theft and vandalism.
Videos are saved to a secure SD card built into the terminal and they're also linked right in transaction reports, so managers can quickly verify with their own eyes who attempted to take or return a key. Easily investigate lost or stolen keys. And ensure better chains of custody.
Content Surveillance Demos
We're also showing off some of the powerful new content surveillance options available in our AssetTracer smart lockers. Both wired and wireless options will be available to demo.
Wired USB connections let you monitor laptops, tablets, and other electronics while they charge. Verify asset identity and pull data from select devices. Wireless RFID tags can be attached or embedded into a wide range of equipment. They can even authenticate from inside carrying cases, so multiple assets in a stocked bag can be logged instantly when placed in a locker.
Updated People Tracking Solutions
Real Time Networks will also be showing off our entire range of RTNmobile people tracking solutions. This is a highly versatile set of safety technologies. Track, locate, and protect personnel anywhere in your facility.
Track the location of staff, contractors, and visitors to ensure they stay within authorized locations. And aid your emergency response effort with an automated roll call and mustering system that identifies and locates those same staff, contractors, and visitors when disaster strikes.
For law enforcement and corrections, our people tracking solutions can be deployed as a guard tour system that automatically logs guards at checkpoints so they can stay focused on securing inmates. Our latest RFID technology works even in high security centers where WiFi and NFC systems are prohibited.
We're excited to show off these upgrades to our KeyTracer, AssetTracer, and RTNmobile brands in Chicago this year. It's not too late to register for GSX and we'd love to see you there! We'll be waiting to talk at Booth 2153. Use promo code EV360 to get a complimentary expo-only pass.
About the Author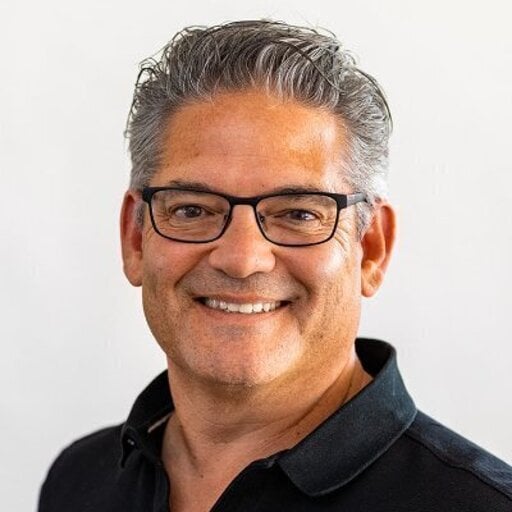 Jay Palter
Vice President of Marketing
Jay oversees marketing and strategic partnerships at Real Time Networks and has over three decades of experience in leadership roles in the financial services and technology industries.