With 2018 drawing to a close, and a holiday season quickly approaching, we wanted to take this time to thank you for your continued business, loyalty and support. We strive every day to exceed expectations and, thanks to your continued feedback, we have introduced some brand new features and products to better help and serve you. Our priority is to offer the absolute best experience when it comes to Key and Asset Management.
Let's use this opportunity to kick-back and take a look at a few of the things that made 2018 special.

Key Tracer became Real Time Networks
In September of this year, we underwent a corporate rebranding, changing our name from Key Tracer Systems to Real Time Networks. The objective of developing this new corporate identity is to better position the company for long-term growth. We intend to give our customers an expanded range of products and services to better help them secure keys, assets, and people within their office or facility.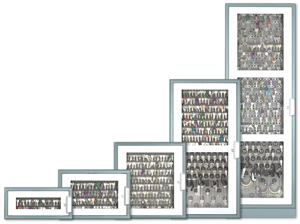 KeyTracer will remain our flagship product brand and we will continue to provide our customers with the same industry-leading key management systems. However it is now part of a larger family of Real Time Networks products including Asset Lockers, Key Exit Alarm Systems, Key and Asset Location Systems, and Real Time Guard Tour systems --all connected via our powerful, proprietary RTNHub back-end software. Our goal is to provide you with a complete solution that enables total visibility and security of your facility... and all the Keys, Assets and People within it.
---

AssetTracer Smart Lockers burst onto the scene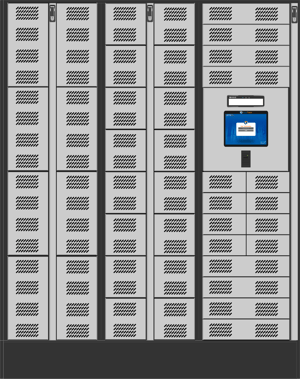 This year we were extremely excited to introduce our brand new line of AssetTracer Smart Lockers. AssetTracer gives you insight and complete control of your organization's most valuable items. We designed the system from the ground up to give you total control and visibility over valued assets such as laptops, smart phones, two-way radios, firearms, tools, equipment... anything you would like to keep protected and can fit into a compartment.
Asset Lockers are built-to-order, every compartment is fully-modular, allowing you to custom build a solution for your unique and precise needs. Mix and match different modules and sizes, purchasing only exactly the compartments you need--nothing more, nothing less.
Users can be authenticated using PIN Code, Prox cards or biometric readers—and the systems will keep a complete audit trail of all activity. Using the Locker's Smart Terminal and software, you can track and control precisely who in your organization has access and schedule when they're allowed to be taken.
Each compartment can be equipped with power charging capability and content surveillance technology, so you can ensure secured items are always ready for use, whenever you need them.
We are always available for demos, contact us today click below if you'd like more information on AssetTracer Smart Lockers.
---
Now you can Authenticate with Iris ID Identification Systems

This year, we introduced the ability to authenticate our AssetTracer and KeyTracer systems using the Iris ID Identification Systems. The Iris ID offers an extremely secure and reliable means to authenticate users in your facility. They're quick, user-friendly and because iris identification is completely contact-less, there is no cleaning or maintenance required (unlike fingerprint scanners or swipe cards).
Found on 6 continents, in thousands of locations, authenticating the identities of millions and millions of persons, more people in more places authenticate with Iris ID than with all other iris recognition products combined. We are proud to offer the Iris ID as an authentication option for our systems!
---
A Greater Focus on Serving You:
The New Customer Portal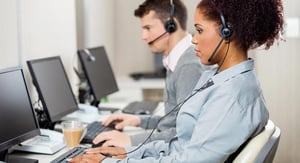 As you know, we are always looking for ways to better assist, connect with and delight our customers. In order to better serve your support requests, we introduced a new customer portal in 2018 to better help our valued customers.
The new customer portal enables customers to get support and access a wide range of videos, guides, and troubleshooting manuals. You can also:
Open new support tickets and view the status of open tickets

Chat with Customer Support and Technicians

Download user manuals and technical requirements

Search through the knowledge base, which includes articles and how-to videos
The Customer Portal is available to all customers who have an active warranty or are currently enrolled in an Extended Service Plan.
---
Thank You for a Great Year in 2018!
Thank you for all the loyalty and support this past year. We strive every day to find ways to offer new features, better solutions, and the best service to our customers, and your continued feedback helps us achieve that goal.
We look forward to working with you in 2019!
About the Author
Matt Belo
Matt formerly was the Inbound Marketing Coordinator for Real Time Networks.